Google Play Downloads Hit 25 Billion
DCI
The Google Play store (formerly known as Android Market) has hit 25 billion downloads, in less than four years since it was launched.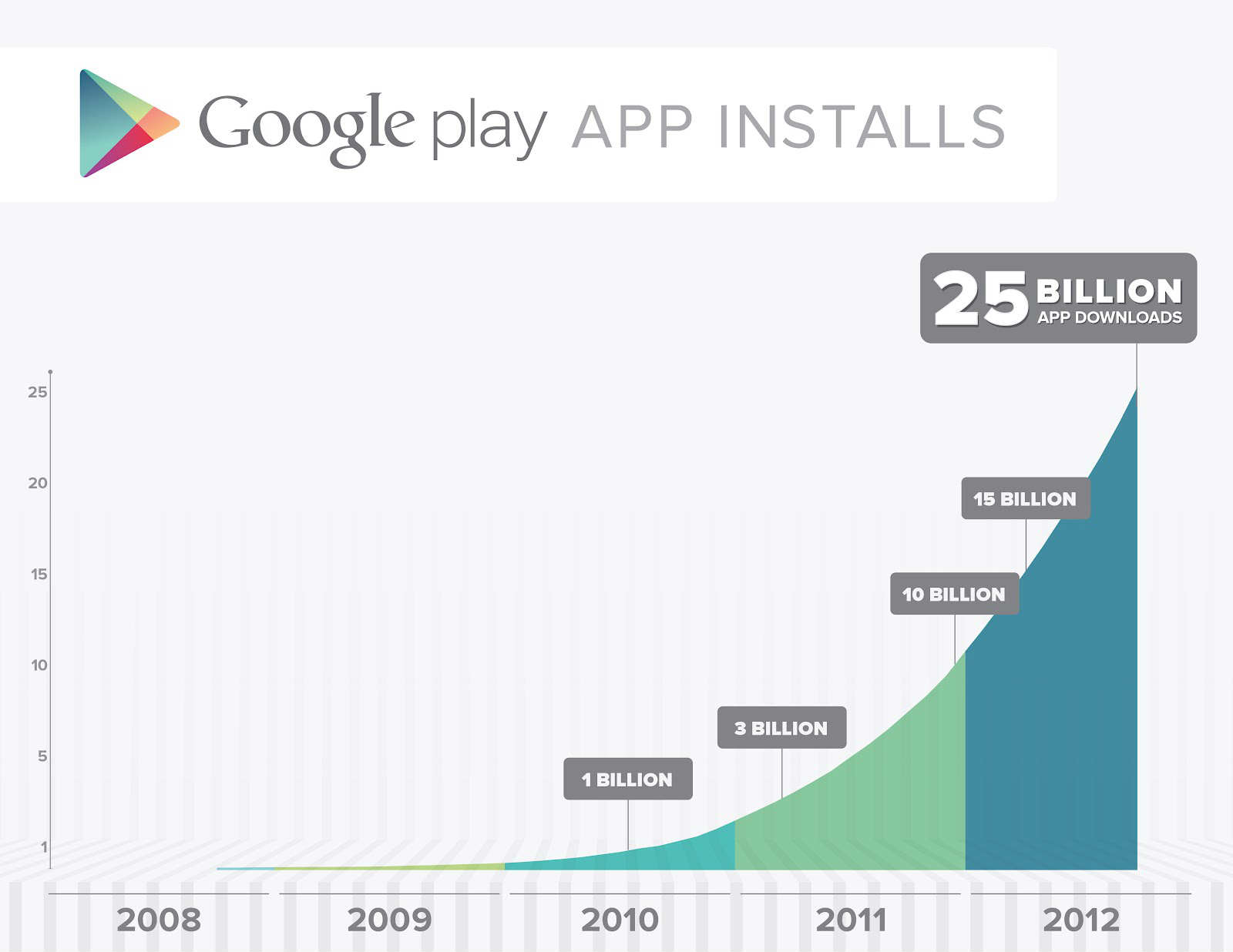 Google had announced this Wednesday that, it now hosts more than 675,000 apps in the Google Play store, with more than 25 billion app downloads. Apple celebrated the same landmark with the App Store, reaching 25 billions downloads 3 months ahead of the time taken by Google.
To mark the occasion, Google will discount a variety of popular apps. Gameloft, Electronic Arts, Rovio, runtastic and Full Fat are few of the leading developers who take part in the celebration. Their apps will be on sale for 25 cents a piece.
"Twenty-five billion is more than twice the distance, in miles, that the Voyager 1 spacecraft has travelled since its launch 35 years ago. It's the amount of time, in minutes, that have passed since some of our earliest ancestors began to set foot in Europe. And now, thanks to all of you, it's a Google Play milestone. We look forward to the next 25 billion." said Jamie Rosenberg, Director, Digital Content (Android) at Google in an official blog post .
Google has already overtaken Apple in terms of the total number of devices marketed. Google announced earlier this month that there are 500 million Android devices used all around the world. This is remarkably higher than the 400 million iOS devices out there. Sales of Apple devices aren't scarce, but there are hundreds of Android devices available, with just a few iOS devices.