Google Predicts Surge in Online Advertising
DCI
Google expects online advertising to grow tenfold in a few years time as internet grabs more marketing dollars from other media.
The search giant Google is also running an ad serving application called AdSense and constantly working on improving its service by implementing new changes. While speaking about the future of online advertising, Google's VP for display advertising products Neal Mohan said that automated "real-time bidding" technology would bring hundreds of billions of dollars and would transform how media agencies operate.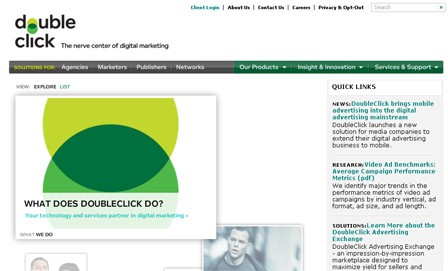 This technology helps to display ads relevant to users' interests, location or even time of day, without relying on the content of the website on which the ads appear. A Google-sponsored study claimed that publishers saw 188 percent surge in revenue as a result of participating in its ad exchange. This technology could reduce the cost of ad selling from 28 cents in each dollar spent to 2 cents, said Neal Mohan. According to him the the worth of this $24bn industry would be $200bn in a few short years. Google is also expected to integrate the "+1" button in its ads.
Dot Com Infoway helps clients market their products/services through cost-effective Internet Marketing and Pay Per Click Campaigns. To get a free quote for these services, contact us.