Google Reaches Another Milestone with Instant Search
DCI
Yesterday, Google announced the launch of Google Instant, an instant and innovative approach for making search faster than ever! All this is done through a new search interface that delivers results by predicting the user query. This new Google interface is more interactive than ever before and it gives users an enhanced search experience by providing immediate feedback that allows for quick and precise search.

There has been a hype on "Google Instant, a fundamental shift in Search, "Search before you complete" in the search industry throughout the week. Yes! Google results are now as instant as instant coffee that advertisers promise, because Google Instant streams results as you type. As per Google's statement, with Google Instant, you save 2-5 seconds per search.
With this new introduction of Google, faster results get streamed in search results as the user types. Many of them in the search industry believe that some websites may face a drop in their traffic. And there is cause to worry also.
During the demonstration of Google Instant event, Googlers typed a single letter 'W", Google instantly predicted and showed the results related to weather before they hit search box. When we look on other alphabets from A to Z it would be definitely big brands like Amazon to Zappos. It would be fantastic if you bring your brands into one letter list. And this would now be the holy grail of SEO!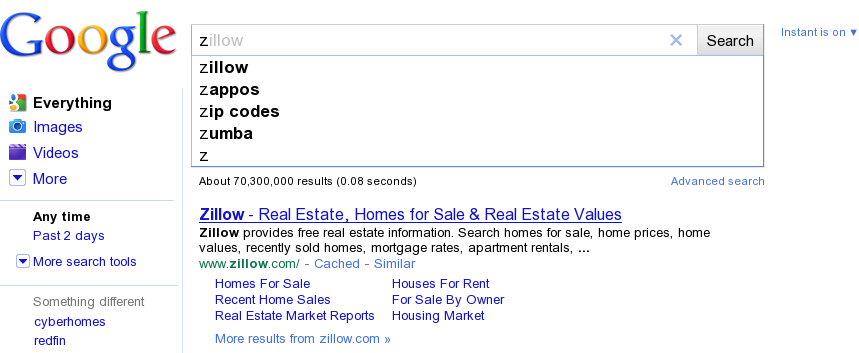 Obviously this is not the first time that brands are one of the main influences of Google search results. The "Vince" brand-influenced update (Mar. 2009) which allowed branded rankings based on anchor text links, is an another instance where brands took the center stage in manipulating search results.
When we look at Google ads with this innovative instant search, there is no change in the way of ads being served. But the impact will be on the ads based on predicted search. Now the question which pops up is this – how will Google count the impression for ads, based on each refresh or based on change of the search engine results pages? Here is an answer from the Google team "With Google Instant, an impression is counted if a user takes an action to choose a query (for example, presses the Enter key or clicks the Search button), clicks a link on the results page, or stops typing for three or more seconds"
One more question arises: Can advertisers bid for partial words that might have low CPC? For example, instead of the query "Personal Loans" you will get the instant results related to personal loans for a query "Personal Lo". This is because, there is no value for long tail search queries here with this new innovation.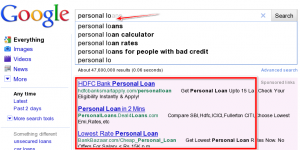 As Google has updated Ajax based URL structure only with the advanced filter set up, keywords can be tracked through Google Analytics. The team Semetrical has done a marvelous job explaining the step by step procedure to the Google Instant results.
The future of Google Instant is Google Instant on mobile devices. It will happen in upcoming months, hopefully, during this Fall.