Google Rolls Out New YouTube App for iPhone
DCI
Google has finally launched its official YouTube app for the iPhone and iPod touch.
Apple had announced earlier that iOS 6 will not include the YouTube app that usually comes pre-installed on iPhones and iPads. The changes were enforced as Google Inc. and Apple Inc. didn't renew the five-year licensing agreement of YouTube's video service as one of the built-in applications in the operating system for iPhone and iPads. Keeping its word on creating a standalone application, Google has introduced its YouTube app for iPhones and iPad users, a day before the much-awaited iPhone 5 announcement.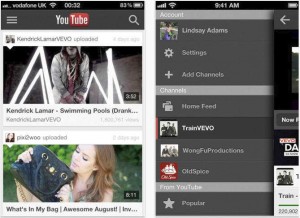 "You've already shown us you love YouTube on mobile—to the tune of 1 billion mobile views a day—so we can't wait to see what you think about this new experience," said Andrey Doronichev, head of YouTube mobile in an official blog post. "We're working on an optimized version of the YouTube app for iPad in the coming months, and stay tuned for more details," he added.
The app provides access to thousands of videos. The new YouTube channel guide has a list of the channels a user has subscribed to on YouTube. The search tools of the app allow users to easily sort through videos or channels and offer suggestions as they type. Users can also flip through related videos, comments and more information, while watching a video. The app provides more ways to share videos on Facebook, Twitter, Google+ and via text messages and email.
The app is expected to create more earning opportunities for Google and video producers as it allows advertising in between the clips.