Google Search Gets New Weather Widget for iPad and Android Tablets
DCI
Google has recently come up with an interactive weather widget for its iOS and Android devices that helps users find out about weather conditions in their location and other cities in the world. The feature looks to keep users informed about the weather when they are stepping out of their home.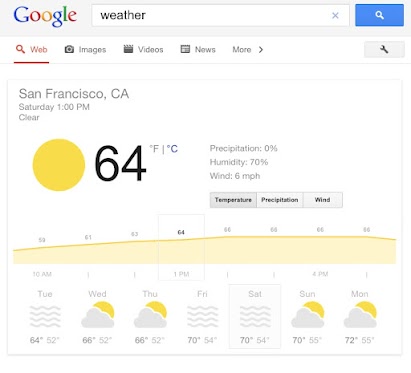 Google confirmed this update on a Google+ post. The post said, "When you type [weather] into Google on your tablet, you'll see the current weather and you can scroll through the hourly and ten-day forecast. You can also toggle the Precipitation and Wind buttons to check out the percent chance of precipitation and wind direction/speed, respectively."

The weather widget's design is quite similar to that of Android's new Google Now feature. Earlier this year, Google had launched a widget with similar functionality for iPhone and Android phones, which provides a three or five day forecast, varying according to the size and orientation of the screen.