Google+ to Reach 400 Million Users in 2012
DCI
According to a Google+ statistician, the social networking platform could hit 400 million users in 2012.
Paul Allen, an unofficial Google+ statistician, claims that Google+ has 65 million users at present and has been adding 625,000 new users per day. Even at this rate, Google+ could reach 100 million users on Feb. 25th and 200 million users on August 3rd and would finish 2012 with 293 million users. However, Allen expects the growth rate to rise.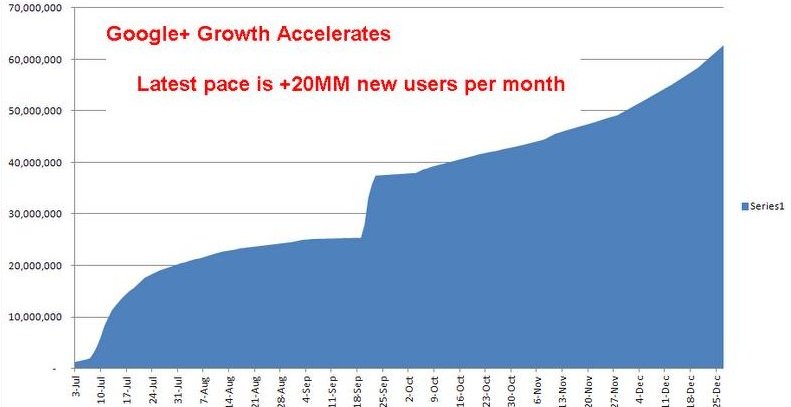 Paul Allen wrote, "I expect the growth to continue to accelerate however. Google can continue to integrate Google+ into its other products and word of mouth will continue to build. Most importantly, 700,000 Android devices are activated daily and this will become a very significant source of new users for Google+. That number will also grow next year."
As 24% of all Google+ users joined the network in December, Allen predicts 2012 to be a breakout year for Google+.
Dot Com Infoway helps clients market their products/services through cost-effective Internet Marketing and Social Media Marketing solutions. To get a free quote for these services, contact us.