Google Unveils its 1st 10-inch Nexus Tablet
DCI
Google unveiled its new Nexus 10 tablet on Monday. Google also introduced Nexus 4, LG's first Nexus phone and an updated Nexus 7 at the event.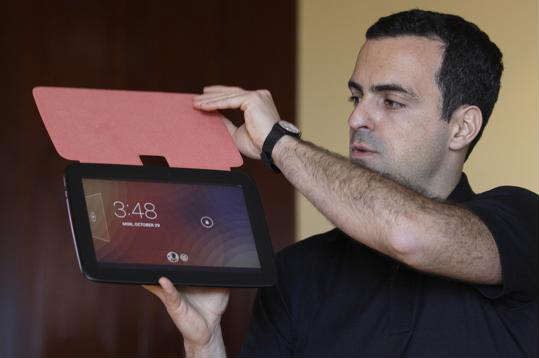 This bigger Nexus 10 tablet was made by Samsung Electronics Co. The screen display measures about 10 inches diagonally. The device comes with a powerful battery that will give users up to nine hours of video playback . The unique 'Tablet Sharing' feature of Nexus 10 is a multi-user option with which users can now share the tablet among themselves. The pricing is $399 for 16GB and $499 for 32GB. The device will be available later in the Google Play Store.
The new Nexus 4 features the latest version of Jelly Bean, Android 4.2. With the new feature called Photo Sphere, the camera can now capture very large images. People can now snap shots in every direction to create a stunning 360-degree impressive experience. Android 4.2 brings gesture typing which allows users to type just by gliding their fingers over the letters on the keyboard. Android 4.2 also adds support for the wireless display of movies and YouTube videos.
Nexus 7 is now thinner, lighter and even more portable. The device is now available in 16 and 32 GB thereby providing more storage. The new HSPA+ mobile feature of the tablet facilitates its operation on more than 200 GSM providers worldwide.
Google's Nexus devices will compete with gadgets by its rivals like Apple, Amazon, Microsoft, Samsung etc.