Google Working on $99 Nexus 7 Tablet, Claims Report
DCI
Sources reveal that Google is working along with Asus to build a Nexus 7 tablet for $99. According to the report from Digitimes, the low-priced tablets are expected to be released in the first quarter of 2013.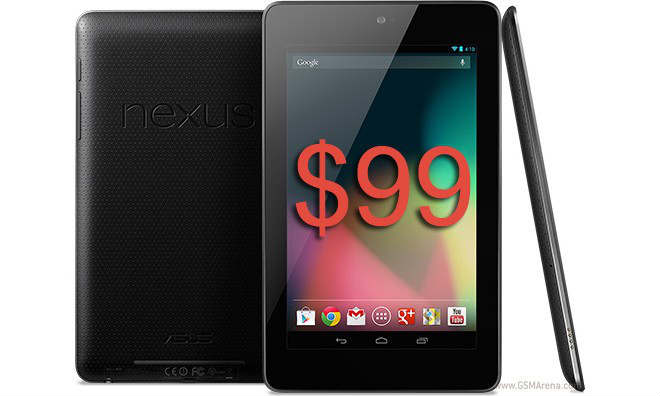 The search giant, Google, has asked a China-based touch screen maker, O-Film Tech, to enter the tablet's panel supply chain to provide glass-film-film (GFF) technology. O-Film has begun to ship products for the Nexus 7 in December 2012. The new GFF technology is expected to make Nexus 7 much thinner and cut down production costs, thereby lowering the price of the tablet.
It is speculated by market observers that the companies (Google and Asus) may not be able to reduce costs as there may be limits in the supply chain. This puts the release of low-priced tablets in 2013 to question. The cost-reduction measures may facilitate the production of a $99 Nexus 7, only in the long run. Initially, we can expect the devices to be available between the price range of $129 and $149.
Reports also reveal that Google and Asus are shipping nearly one million Nexus 7 devices every month. The $99 tablet seems to be a competitively priced against Apple's iPad Mini for $329. This pricing strategy by Google is expected to give it a competitive advantage.