Hire Dedicated Magento Developers: Some Skills to Look Out For
DCI
Today's businesses are in a competitive environment and the Internet plays a crucial role in their development. As it has become common to sell various things and services online, the Internet acts as a base for the ecommerce market. To have the best of sales through the Internet, you must have an online shopping site with many sophisticated features and a great look. Magento development would be the best option to create your own online store.
Magento is an open source ecommerce platform that was launched in 2008. Since then it has become the most popular platform to develop ecommerce sites. It offers many flexible features to develop customized and attractive shopping sites.
In order to design online shopping carts for your business, you could hire a Magento developer. But the process of searching for a proficient and dedicated Magento professional involves time and effort as there are thousands of developers out there in the market.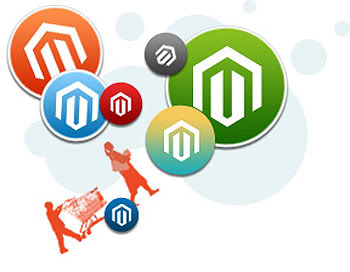 To help you select the right Magento developer, here are some of the most important skills that you need to consider while making your choice:
Type of Developer
Initially, when you set out to choose a Magento developer, decide whether you want to hire a freelance developer or a Magento development company. Each option has its own advantages. Freelance developers may have flexible terms and may be good enough with individual skills to develop an ecommerce site whereas a Magento development company can provide you with expert support. They may have a good team of professionals in their company to carry out tasks. Assess both the options and choose the one which is more suitable for you.
Expertise
Make sure that the developer has sufficient expertise in the platform. Analyze different profiles to get a clear understanding about their work. Ensure that the Magento developer has enough knowledge about Magento extensions. hire dedicated developers who offers you a custom-built website and not just a template-based one. The developer must possess strong technical skills in the development of custom modules, upgradation, design integration, payment gateway integration, customization, website maintenance and so on in the Magento platform.
Search Engine Optimization
Search Engine Optimization is another important aspect that is to be considered while looking out for a Magento developer. Not all the developers in the market can optimize a website to make it popular. Ensure that the developer is aware of the functions and working of SEO. Make sure that he can develop a search engine optimized site. Try to hire a developer who has good SEO skills.
Project Plan
Get to know the ability of the developer before you make a choice. Have a discussion with your Magento developer and explain your needs clearly. If possible ask your developer to prepare a project plan for your understanding. Keep him informed of your timeline and make sure he is capable enough to complete your project within the specified time frame.
Upgradation Services
The firm that you choose must offer support services in case problems like bugs or errors occur in your website. In addition to it, the Magento developer must provide your site constant upgradation services, according to the latest technological developments. So, look out for a developer who can offer you technical service on a continuous basis.
Apart from these factors, give importance to developers who are reliable and trustworthy. Your company's ecommerce growth highly depends on the website created by your developer. Hence choosing the right Magento developer with sufficient skills is very important.
Dot Com Infoway is a Web Development company that has developed many popular websites. To know more about our services, visit our Web Development and Web Design pages.