How AI Could Help Fill Gaps In UX Design
DCI
Every business continues to look for cutting edge ways to increase their bottom line. Historically, many different methods have been used over the years to achieve this means. However, AI is surfacing as a more effective tool to bring about a better user experience for each individual. This concept is one that seeks to positively personalize the individual user experience by using readily available data. This, in turn, will allow businesses to create a highly personalized and compelling UX.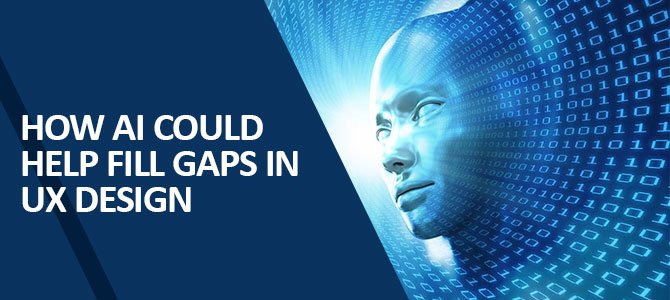 AI Personalizes the UX
Businesses are utilizing AI to create the best UX for the individual user. This is done by gathering as much information about the user and his or her behaviors in order to anticipate what a particular user might find more compelling and useful over other possible scenarios. UX design teams are able to utilize information derived from AI to tweak design problems and create platforms based on user preferences and personalized applications.
AI Intelligence Algorithms Utilize User Behaviors to Optimize UX
AI intelligence algorithms simplify and bring ease to the process of improving the user experience by utilizing the information derived by AI as a vehicle to learn user behaviors. This leads to better more personalized designs that are able to cater to the individual user experience.
AI Uses Quantitative Usability Testing
Quantitative usability testing allows a large amount of information to be discovered about a user or group of users. This information includes; information about the device that a user is accessing a website on, location, session time and length, the source where the user found the application, user flows and drop rates, screen recordings, the total number of visitors, and many more important bits of data. However, it's not the data, in and of itself, that produces the personalized results, it's what AI is able to derive about a user or users based on the data.
AI Makes the Right Tools Available for the User
Artificial intelligence has the ability to create many design variations to respond to users in a very short period of time. This, paired with the ability of UX teams to use problem-solving skills that utilize both psychology and design based approaches, are what makes it possible to make the right tools available for the user. Plus, UX teams have a fundamental and intrinsic understanding of the product which makes it easier to predict the response of a user given a certain set of solutions.
AI Eliminates the One-sided Approach of A/B Testing
A/B testing is based on majority vote. However, majority vote leaves voids in fully understanding the user, all of them. Artificial intelligence differs from this form of data driven problem-solving by placing an emphasis on every user, in order to create an optimal user experience for everyone. A/B testing is a binary approach that doesn't embrace data that isn't majority based.
Artificial intelligence can effectively create a way for businesses to increase their UX by making every user experience valuable and personalized. AI has the ability to access an abundance of empirical actionable data creating a greater ability for UX teams to precisely optimize the user experience, thus eliminating the need for broad testing strategies that don't allow more specific focused data to be revealed.