How Google AMP Influence SEO & How it Affects your Business
DCI
Google has roughly 200 different rank factors that is frequently used by them to determine the organic search results performed by its users. However AMP, short for Accelerated Mobile Pages is not what one would consider one of their ranking factors.
Since both page speed and mobile user friendliness have an effect on SEO, it's association with AMP will ultimately have an effect on the SEO performance.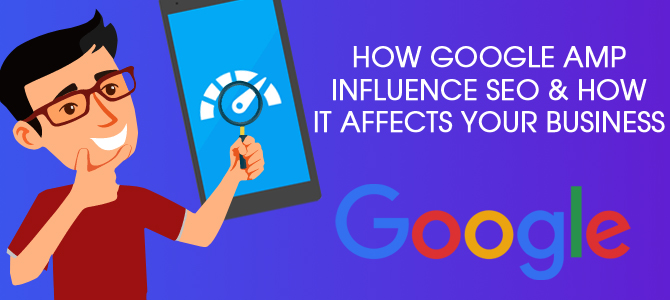 Page Speed
According to experts, such as Joh Parise lead technical architecture at Pinterest, it has been noted that web pages comprised of AMP load four times faster than pages without AMP. They also tend to use roughly 8 times fewer data than other sites known to have previously been mobile optimized. Other experts confirmed that when the Google Accelerated Mobile Page is enabled, web pages can load in as fast as a half of a second; whereas pages without AMP take roughly 3 seconds to load.
Since page speed is one of Google's ranking signals and the purpose of AMP is to improve speed, redundancies were identified when using AMP as one of Google's SEO signals as well. It was further noted that websites that take longer than three seconds to load are abandoned by 40% of web users according to Google, which is a staggering amount.
Although AMP is not a direct organic search ranking factor, it does have a direct impact on a signal that Google finds important and thought it should be enabled to increase efficiency on your web pages.
Mobile User Friendliness
Since mobile friendliness is another signal used by Google to determine the organic search performance of various websites, using Google's testool will allow you to see if you're web pages are mobile friendly or not. Google AMP does have a direct effect on the mobile friendliness of your website, hence it is strongly recommended that Google AMP is enabled as often as possible.
Keep in mind that the Google AMP does not provide a direct effect on the organic search performance that appears on the search engine results page, but it does have a tendency to influence your web pages mobile friendliness and speed matrix. These areas do you have an ultimate effect on its performance.
Some Benefits of using AMP
Some of the benefits of using AMP consist of the following:
Mobile optimized content can be created one time then loaded instantly in several places at one time.
It provides your site with the opportunity to appear on the carousel that is featured on the search engine results page.
Your website's visibility in traffic can be greatly increased
You can experience significantly higher page load times and increase the opportunity to retain visitors.
Google AMP has an indirect influence on SEO, however, it is highly recommended that Google AMP is enabled whenever possible and is included as a part of your ongoing long-term SEO and internet marketing strategy.