How to Leverage Online Reviews to Increase Marketing & Sales
DCI
With the increase of digital marketing comes an increase in the opportunity to receive large amounts of reviews. Customer engagement is on the rise and stimulates interaction which can now leverage online reviews to increase marketing and sales. Tactics such as SEO, online promotions, and other strategies can make a huge impact on your bottom line as explained in more detail below.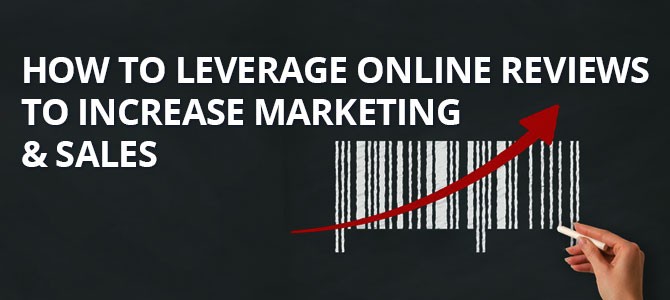 Here's How it Works
Since, according to research, 88% of consumers trust reviews, then it would behoove you to make sure your product or service is getting the comments and reviews it deserves.
The way in which customers leave reviews, make comments, the tone that they speak all have a very strong influence on other consumer's buying decision. There has been a shift in this area because of social media. It has significantly increased the buying decision process whereby the power is now in the hand of the consumer.
In times past, major marketing dollars were spent to influence the decision by a process. But now it's mere reviews that are being made that has a strong influence in this area. So how do you get customers to leave good reviews? Read more to find out other areas that are required simulate reviews that increase sales.
How Reviews Help Rankings on SERP
You may be happy to know that reviews also have a way of increasing the outcomes on the search engine results pages and here's how. Whenever an online user performs a search, there has been an increase in results containing the most positive reviews. They tend to show up higher on the search engine rankings than those without positive reviews. If your business also happens to be listed in a local directory, Google will also show the local businesses in the area as well. Those with the positive reviews are likely the ones to be chosen by customers looking for your particular product or service. This is just another way to leverage reviews to increase SEO rankings and ultimately increases sales.
Online Promotions and Incentives
Companies are finding ways to stimulate their positive reviews. They have implemented promotional programs such as free giveaways for posting a positive and honest comment, superb customer service and an increase in responsiveness to any negative comments that have been made. All of these and similar areas are designed to enhance your brand's reputation which will ultimately increase sales.
Believe it or not but, companies can also use negative reviews to increase their sales as well. Although most companies would rather not have negative reviews, there are times when it could actually work in your favor. During those times, when other users can see how difficult some consumers are being and how difficult it is to please them, onlookers can see right through them. Those loyal customers see your business differently and in its truest light. They are the ones that will likely speak on your behalf – silencing the naysayers and those who made negative remarks. In cases like this negative reviews can actually have a positive twist, as your loyal customers prove them wrong due to their positive experiences. It's their customer loyalty that compels them to stand up for your brand.
To conclude, it may be worth asking your loyal customers for a review to increase marketing and sales.