Blogging: How To Optimize your Blog Content for Search Engine
DCI
Many businesses fail to recognize the gold mine readily available in creating SEO-driven content. Unfortunately, this missed opportunity is reflected in over 65% of blog owners. Luckily, creating SEO-driven blog content is not difficult. There is a huge amount of marketing potential available in blog posts and all it takes is a commitment to providing relevant, up to date content and performing a few basic optimization tools to fully take advantage of your blog posts.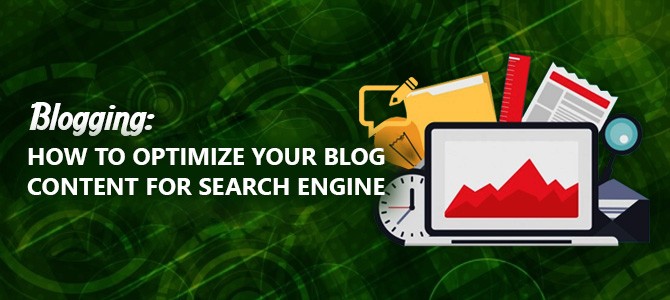 Keyword Research
Without topic-relevant keywords, it's difficult if not impossible for search engines to find you. However, you are probably already using many relevant keywords in your blog content but could benefit from help in terms of understanding where to place them, as well as other keywords that would help with search engine optimization. Luckily, There are many tools that you can employ to help with this piece of the puzzle. For example, Google Adwords Keyword Tool and semrush.com can help you uncover additional keywords that you haven't thought of in addition to giving you a heads up on the successful keywords that your competition is using. Once you've gathered your keywords make sure you place them in all the SEO important places within your text, however, don't stuff your content with keywords unnecessarily. It makes content awkward and less engaging. Google also penalizes content filled with keyword stuffing. However, keywords should be located in the following areas of your content;
Title

Headings

Subheadings

Introductory sentence

Concluding paragraph

Anchor text (place your hyperlink on other related site pages of your website)

Title tags & meta descriptions

Optimize Images
Images can add interest and clarity to your content, however, let them do more than that for your blog posts by including keywords in the file names and filling other text fields with descriptions that are rich in keywords as well. This will also aid in optimizing your content because your images will be keyword rich when you take steps to optimize them by using keywords as filenames and using them in the image description as well.
Use Social Media to Post Links to Blog Posts
Use social media strategically by posting your blog content to your social media pages. You can even provide links to your blog posts through the use of free programs like Hootsuite. Programs like this make it possible to post a blog to all your social media accounts with a few simple clicks. The more prevalent your content is the better after your content has been properly optimized for search engines.
Once you've taken the time to make sure that your blog content has been properly optimized, your content will yield higher ranking on search engine results pages, which will, in turn, create more traffic for your web presence. More traffic equals higher conversion rates just by sheer exposure from your SEO efforts. Optimizing your blog posts to make them more SEO friendly will create more traffic, connect more people to your brand, and create more opportunities to spread visibility for your brand. Clearly, the benefits are many.