Importance of Voice Search & Their Impact on SEO
DCI
SEO continues to be a buzz word when it comes to making things happen on the internet. The way people conduct searches is a dynamic that impacts SEO greatly. With voice searches stepping in as an additional dynamic, the rules of SEO are being adjusted to fit this rising trend. As a result, the way business owners optimize their websites will have to change because voice searches differ from typed searches and this fact will, in turn, affect SEO as well. In fact, according to Google, 20 percent of all mobile searches are voice searches. With this trend rising, savvy business owners will need to prepare for this new movement. Voice search has and will continue to change the way SEO works and business owners need to know why and how.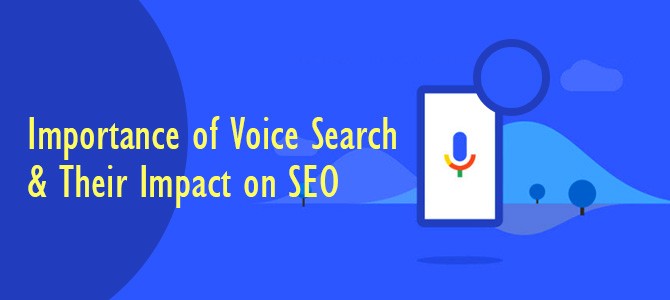 Mobile First Indexing
In 2015 alone, voice searches went from 0 to 50 billion a month. Those numbers tell an eye-opening story. In fact, the great majority of voice searches are conducted on smartphones adding another layer to the mobile device boom. Adding to this dynamic is the fact that globally, over half of all voice searches come from mobile devices. This fact is enough to change the way Google handles search indexes, making mobile first indexing a reality, further driving the fact that most marketers are realizing that mobile should take priority over the desktop.
A Focus on Conversational Speech
One of the distinguishing difference between voice search and text search is the fact that text search is literal, and voice search is much more informal and conversational. This completely changes the way SEO works making keywords unimportant when it comes to voice search and putting more focus on phrases that guide the search engines to relevant results. In fact, natural sounding phrases and questions replace the typical way people query when it comes to voice search. This fact will continue to have an impact on SEO because the prevalence of voice queries on mobile devices continues to be a dominant growing factor. As a result, it will place even greater importance and priority on the need for businesses to have a mobile friendly website and for SEO practices to continue to grow to meet this trend.
Location Based Searches
Another revealing fact is the emerging data that supports the fact that most voice searches are about location based topics, more than typed queries. This is telling because 80 percent of all searches are location dominant. This makes properly optimizing your site for local searches extremely important, particularly if you run a local business.
Voice search continues to rise in use, changing the way search engines gather results. Natural language processing and voice recognition are continuing to shape and have an impact on SEO. The Virtual assistant has added a new layer to the search component and that's the ability to comprehend context. Many of the things that people are able to do with virtual assistants like Cortana, Siri, and Google Assistant will only continue to change SEO by creating the need for websites to appear in the search results produced by these virtual assistants, as well as search results in typed queries. Pages will have to be optimized to appear in both voice search results and typed query results through optimization that embraces both natural language processing and keywords.