Interesting Infographics on Male Android Users
DCI
BlueStacks has released an infographics with some interesting facts on male Android users.
BlueStacks is the development company that created the popular "Android on Windows" app. A couple of days back, it released a new infographics of the average male Android user in 2011 based on the data pulled out from Nielsen as well as poll responses from its 145,000 Facebook fans. This infographics states that 33 percent of Android users never purchased an app for their phone.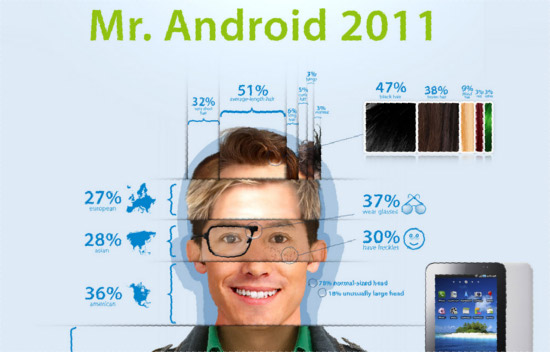 Other interesting facts revealed by Mr. Android 2011 infographics
9% of users own a tablet and not a smartphone.
62% use Android for play.
582 MB is the average monthly data usage.
13% has more than 50 apps in their phone.
32% of users are Americans.
62% of users wear jeans, while 71% wear t-shirts.
However, BlueStacks has admitted that this data is unscientific.
Dot Com Infoway is an Android application development company with many popular apps to its credit. To know more about our services, visit our Android app development page and Mobile app development page.