Internet Explorer Losing More Users
DCI
Microsoft's continues to lose users for its web browser Internet Explorer.
Web measurement firm Net Applications reported that Internet Explorer slipped to 54.4% and registered a record low after losing nine-tenths of a percentage point of share. IE fell from 55.3% from 54.4%, while Mozilla's browser Firefox dipped to 22.5% from 23.6%.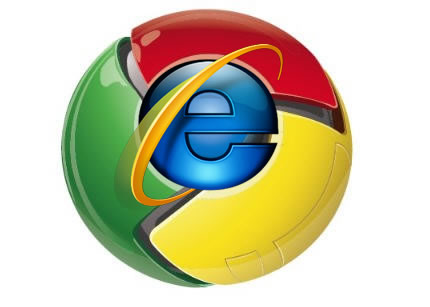 Comparatively, Chrome and Safari continued to grow their presence in the browser arena with Chrome hitting 16.2% after a seven-tenths of a point gain, while Safari rising to 5% share from 4.6% share in August. Chrome is expected to reach 20% market share by the new year if it keeps up its current pace. According to Google CEO Larry Page, Chrome has about 160 million users worldwide in just its third year of existence.
However, IE 9 is said to be the safest browser blocking 99.2% of socially-engineered malware thrown at it, which is more than Chrome's 13.2% and Firefox's 7.6%.
Dot Com Infoway is a Web Development company that has developed may popular websites. To know more about our services, visit our Web Development and Web Design pages.