Why App Store Optimization(ASO) is Important? – An Interview with Daniel Peris, CEO & Founder of TheTool
Alfred
App Store Optimization remains to be the stop for app developers endeavoring to improve the conversion rate. It is highly important to be relentless in investing in ASO so as to boost the visibility and in turn convert more users to download the app. Recently we had an interview with Daniel Peris of TheTool, to share his insights on App Store Optimization & its importance.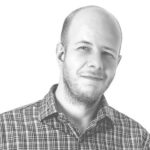 Daniel Peris, CEO and Founder of TheTool, the first performance-based App Store Optimization tool.
TheTool  is a very complex product that works with Big Data and Machine Learning. TheTool is an Mobile App Marketing SaaS that allows developers, startups, and brands to maximize visibility on App Stores through ASO and grow their mobile app businesses.
TheTool has been developed by ASO Specialists with lots of experience. The team is formed by
Miriam Peláez, CMO
Francisco López, COO
Rubén Baquero, CTO
Katerina Zolotareva, Marketing and Customer Success Manager
Cristina Stefanova, Content and Social Media Strategist
Dídac Esteban, Front-End Developer &
Ángel Sevilla, BigData & Analyst Developer.
Here are our few questions on app marketing/advertising and his winning answers:
1. What is the current scenario in the mobile advertising industry?
The Mobile Advertising industry has an excellent scenario. According to eMarketer, total media ad spending worldwide will rise 7,4% to $628.63 billion in 2018. Digital media will account for 43.5% of the investment, thanks to rising global e-commerce spending and shifting viewership from traditional TV to digital channels. By 2020, the share of digital in the total advertising spend will be near 50%.
2. How and why TheTool fits into mobile advertising space?
App Store Optimization is a basis for the mobile marketing strategy, and can positively impact the effectiveness and reduce costs of user acquisition campaigns. With TheTool, marketers can control both organic and non-organic installs (with attribution partner integrations) and measure the relation between them. An organic uplift is a KPI that would show how many organic installs were acquired per each non-organic (paid) install.
3. Who is the target audience and how will they benefit from TheTool's platform?
TheTool addresses mobile apps and games developers, ASO specialists or app marketing agencies and helps them track and optimize their ASO strategy in 93 countries or globally (on both Apple App Store and Google Play Store), carry out keyword research, benchmark app marketing KPIs with competitors, understand the impact of marketing actions on downloads, conversion rate and revenue; and, ultimately, grow the organic installs of their apps and games.
4. What advice do you feel is most important for app companies getting started with ASO?
Do not forget that ASO is not only Search. ASO is a more broad concept, including optimization of app discovery through different channels, including Search and Browse (Top Charts, Featured apps and Related / Suggested apps). Apart from visibility in the stores, ASO is also focused on Conversion Rate optimization to ensure the maximum amount of app listing visitors download and start using the app. App Store Optimization is an integral and dynamic process, starting with keyword research and visibility optimization, towards CR optimization and A/B testing, and again, tracking and keep improving the metrics.
In the end, ASO is an important part of a global mobile app marketing strategy, and it can (and should) influence further development and improvement of product and providing the best user experience.
5. What is the best option to monetize a mobile app?
Depends entirely on the app. There are 3 ways to make money with apps: pay per download, advertising (Ads), and in-app (purchases and subscriptions). The best way is to test different options and see what will the users respond to best.
---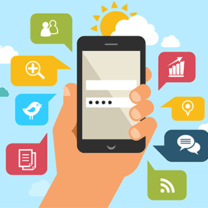 Wondering How to Improve App User Acquisition?
User acquisition is the act of gaining new users, whether it be on an app, platform, or another service. It's a marketing term for a strategy designed around capturing an audience and convincing them.
---
6. What KPIs do you control every day? Which ones are the most important?
We are more on the SaaS side of the things, so the main KPIs are the user activation, retention, churn rates and MRR / ARR.
7. How TheTool is different from other ASO tools?
TheTool thrives for the most accurate data tracking and estimations based on the app stores data and our own machine learning algorithms. Keyword data is updated on a daily basis with a possibility of more frequently on-demand update.
Other unique features include an ASO Score – algorithm that audits the ASO elements in over 90 countries; a Global overview of the app's performance; a correlation between KPIs that gives a deeper insight on how to optimize them; Organic Uplift mentioned before, and much more.
Besides that, TheTool has an integration with both developer consoles and the main attribution partners, with a possibility to integrate AdMob account to track revenues and connect to Slack workspace to get daily updates on the main KPIs.
8. What are the key tips to developer/marketers on improving ASO
In our blog, you will find the 20 ASO Tips Every App Marketer Should Know in 2018, related to this question. Some of the best ones:
Pay attention to the relevancy of the keywords
Keep a balance between search rankings and conversion rate
Don't underestimate the power of user ratings and reviews
Go global and localize your app – start with the product page
And much more… If you want to know more I recommend you to read the full post and discover all of them!
9. Lastly, what do you see as the future of mobile marketing?
We have carried out an expert survey on the main ASO Trends for 2018, published at the beginning of this year. Here are a few predictions from the industry leaders:
Stricter consequences for black-hat ASO
Ratings and Reviews being weighted differently, especially in iOS
Apps with augmented reality get more prominence
A/B Testing possibilities in App Store
More feature parity between the app stores
Apple Search Ads opening to more countries (this is now a reality)
Video becoming the most important part of app search and conversion. You can read several case studies about it and it's a reality too
Search will take a smaller portion of the organic installs pie (absolutely true and confirmed for games)
Automated ASO
More focus on engagement, efficiency and usage