IOC Says Athletes Can Tweet
DCI
The International Olympic Committee (IOC) has told it athletes that they can use social media during the upcoming London Olympics, but should not overstep the mark.
The IOC has issued rules for athletes using social media at the 2012 London Games. It says competitors can post, blog and tweet their experiences, but these things "should be in a first-person, diary-type format and should not be in the role of a journalist – i.e. they must not report on competition or comment on the activities of other participants or accredited people."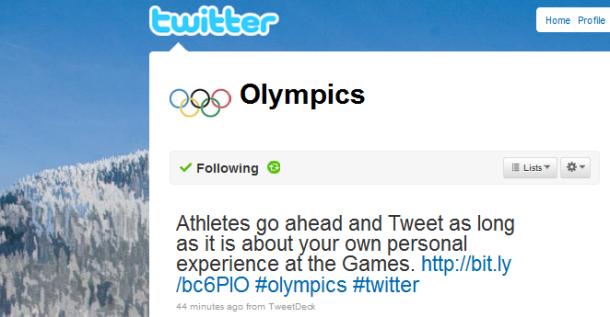 IOC warns athletes that they must not report on events in the manner of journalists and they should not promote commercial interests by these activities. It also strictly prohibits them from using vulgar or obscene words or images. The committee allows still photographs to be taken, but bans audio and video broadcast.
Many athletes blogged during the Beijing Olympics, when the Twitter was not popular. This time IOC asks athletes to be careful or else, there could be serious consequences.
Dot Com Infoway helps clients market their products/services through cost-effective Internet Marketing and Social Media Marketing solutions. To get a free quote for these services, contact us.