iOS Dominates Android in U.S. Mobile Usage
DCI
According to a new report released by Chitika, an online ad network and data analytics firm, Apple's iOS is the most popular mobile device platform in the U.S. in terms of usage. The report was based on the data collected through research tools that tracked the real-time usage of devices in the U.S. From the report it is clear that a number of U.S. users are more active on Apple's devices than on any other.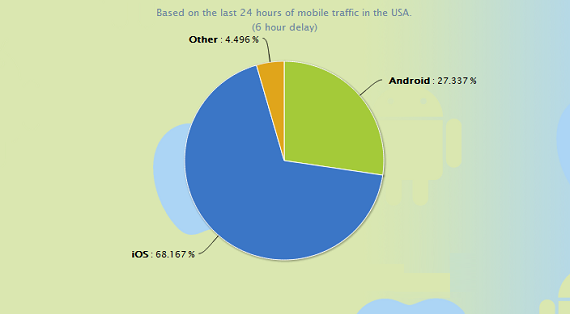 The data which was published very recently, showed that in the previous 24 hours, iOS devices including the iPhone, iPad and iPod accounted for nearly 68% of all usage on Chitika's online advertising network. Android, on the other hand, accounted for less than 28% of all the usage. Other platforms like Windows and BlackBerry had less than 5%.
The Chitika's hourly graph titled 'U.S. Mobile Traffic Share By Hour' indicated various percentages of traffic for each operating system for a specific hour of a particular day.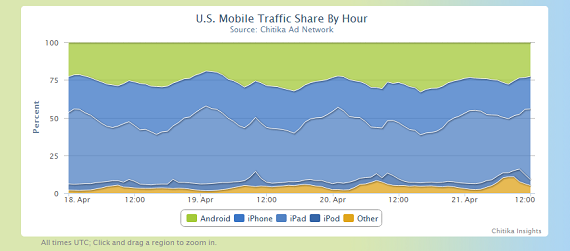 Chitika also pointed out that largest percentage of traffic came from the iPad devices and the least was from iPod devices. Chitika claimed that the statistics were obtained by performing "an analysis of the unique impressions seen originating from mobile devices within the Chitika Ad network."
Tech Crunch's Ingrid Lunden wrote, "This is actually a pretty interesting bit of data for the world of mobile advertising and mobile content in general. It potentially gives ad networks, and advertisers, a lot more insight into planning campaigns on one platform versus another and one device versus another."