Which Platform Should I Choose for My Mobile App Development? iOS or Android?
Raja
Are you developing your first mobile app? Thousands of emotions recoiling inside you – isn't it? But you are tangled between the different options available in the market and not sure which is the best app development platform to work on. Don't worry; we are here to assist and direct you towards a competent solution. Let's review iOS vs Android; which is better for business?
Choosing a mobile app development platform is not a simple task as there is a bunch of information revolving in the market, making it more difficult for you to pick the best one.
iOS and Android together share 97 percent of the mobile app development market; the perfect way to handle mobile app development is benefiting from both. Anyway, that is not always conceivable – imperatives like time, app development cost, and the resources available to you can keep you from producing for both platforms at the same time. Rather, you might need to consider utilizing one platform first and then present on the other app development platforms sometime in the not too distant future.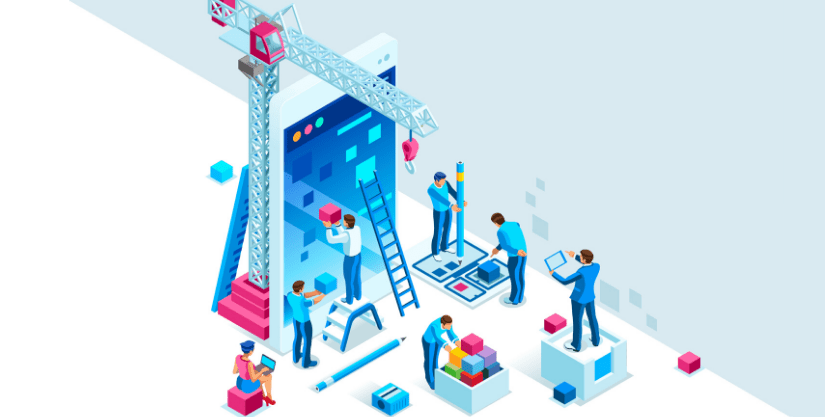 Before we step into understanding the best structure, let's know some contemplation that affects mobile app development.
Timeline for mobile app development
Hiring the best professionals to work for the project
Check out the resources and features availability
Prepare yourself for the risks involved in the development process
When we talk about popularity, Android and iOS app development have the upper hand in this arena. Their reputation, efficiency, customer service, and many other features make them the front-runners in this market. The two giants have always been in a fierce competition over being the number-one in the mobile app development platform. However, this competition of being the best benefits the developers.
Google's Android acquires 80% of the market share due to its financial benefits. But the returns gained in the iOS platform are way ahead. Both applications have their pros and cons.
Each app development platform has its pros and cons and disadvantages, so you have to do the research and decide which platform fulfils your expectations.
Let's have a glance at iOS vs Android app development platform benefits and disadvantages that can help you make a wise decision in the battle of iOS Vs Android.
Your Target Audience
iOS is more accepted in the US, Japan, Australia, Western Europe, and Canada. Whereas, Android is a good player in India, China, Africa, Eastern Europe, the Middle East, South America, and a few other countries.
Identify your set of locations and accordingly select the Platform. If your consumers belong to the second set of places, go for Android. Following this trend will work towards product development as the product will have an excellent prospect to expand.
Quality and Quantity of Your Application
Android allows a larger number of applications to be developed because it is an open platform where you can keep on exploring your talent.
iOS, on the other hand, may not allow the magnitude but is way ahead when it comes to quality. iOS presents unmatched quality, especially in niche applications.
Complexity in Designing
Kotlin is the new language used to develop Android apps which is much simpler compared to the iOS language. With the introduction of Kotlin, developing android apps has become much easier and faster.
App Development Cost
Your strategy to spend money has a substantial effect on finding out which stage to create for first. As we know that iOS applications get more cash-flow. Despite the reality that Apple has fewer users and creates less application downloads, the App Store gets remarkably more income.
Android is comparatively more expensive as the testing period for Android applications is higher. The open-source platform works negatively in the cost factor because the lack of regulation leads to more complications and rework.
iOS being a closed network, is more regularised as you are working for standard devices.
Flexibility
Android provides more flexible options in customizing your app according to the requirements of the customers.
iOS is very particular on their principles, and the chances of the app getting rejected are high if it doesn't meet Apple's standards. This can play a negative role in your creativity to a certain limit.
Time to Complete the Project
Your course of events can have an immense effect on pointing out what platform is best to exploit first. Producing for Android, for the most part, takes more time because of longer release cycles.
Building an application that is good with different Android gadgets, by and large, takes more time. There are a large number of Android phones that have a choice of screen sizes and OS forms running.
---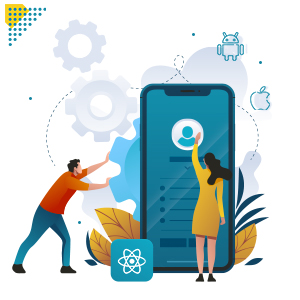 Still Unable to Decide the Right Platform for Your Mobile App?
Talk to our experts! Dot Com Infoway is a leading mobile app development company. We create scalable and interactive mobile applications that can meet any specific business requirements. Let us discuss today!
---
Compatibility with Other Devices
Android software runs on numerous devices; that sometimes are not compliant with each other. This leads to a burden on the developers to create separate versions of the app for it to be compatible with different devices.
iOS gives an advantage because all their devices are compatible with each other; which lets the developer be worry-free about compatibility issue while developing an app.
Manipulation with the Application
Android being an open platform, there are chances of Smartphone manufacturers altering the software to correspond to the respective device. This compels the app developers to modify the apps to make them work on that specific device. Low-budget devices tend to have cheap components that give rise to bugs, thus plummeting the quality of the app.
Fragmentation doesn't occur in iOS platforms because the security level is high in Apple devices, and they never compromise on quality.
Approval of the App
Android takes the lead and is the most loved when it comes to the approval of the app. For iOS, the release and approval process is almost 2-3 weeks and can be much more if the application is dismissed.
Android applications commonly take a day or two to get accepted.
The submission process in Google play is much simple because it works on an automated testing system. It takes about two to three days for the app to flash on the store after submission. Being automated, there are chances of some minute errors getting to be overlooked. Also, if the bid is rejected, you have to struggle to get hold of the team for justification.
The App store believes in accuracy and hence still follows the manual process with humans carrying out step by step testing of the app. No error is left unnoticed in the App store. On rejection, the team responds with a complete explanation.
Language
One motive behind why iOS is easy to produce apps is the code that it uses. Android requires some initial knowledge of Java or Kotlin, whereas iOS demands the expertise of Swift and Objective C. Obtaining Android languages is comparatively easier than the languages used in iOS platforms.
Making Money From The App
Let's check which is more profitable iOS or Android?
The App Store brings cash for the most part, from application purchases. Whereas, Google Play users don't like to purchase their applications. iPhone customers do not like advertisements in their apps. Android clients appear not to be bothered by it.
According to a study, Android users are more reluctant in buying apps. The in-app purchases ratio is very less compared to an iPhone user.
iOS users are very responsive in terms of acquiring new apps or purchases related to removing ads; providing excellent returns on investment to the mobile app developers. Apple makes double the revenue as Google play store despite having half the downloads.
Instead of considering iOS vs Android, Cross-platform app development is another source of making good money as it helps in developing an app at a faster pace with less investment.
Conclusion
Why do businessman choose iOS rather than android? With iOS getting more income, and Android having an overwhelming piece of the pie, it's challenging to decide which platform is the best decision for your mobile app development. Eventually, your choice to work, iOS vs Android in the beginning, is going to come down to what works for your business. If your target market is North American customers, with higher salaries, and you want to benefit from in-application buys, you need to go with iOS first. If you're focusing on a more substantial market and plan to adapt through promoting, then Android is the better wager.
Need some more clarification? Get Mobile App Consulting Services here.