iPhone 3GS India Launch – When?
DCI
iPhone 3GS with its flawless looks and stunning design, is a style statement for any mobile phone user. It is smart, faster and sleeker than its cousin iPhone 3G. It supports 7.2 Mbps, has 3 megapixel auto focus camera and a series of other features including a water and oil resistant body. For sure, every Indian would love to have the iPhone 3GS in India.
But, when will iPhone 3GS come to India? There is no proper information from Apple regarding the launch date  as Apple is known to keep secrets. Unofficial sources claim the launch to be in the first quarter of 2010. The reason for the delay is still unknown though the phone was launched in major countries three months back.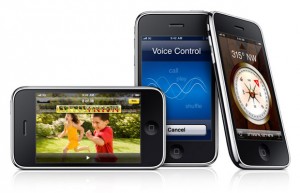 Some possible reasons which can cause the delay: Apple's Indian market is small. India is yet to wake up to the 3G technology. As of now, 3G is available only with BSNL. Mobile internet is yet to catch up and many mobile users in India are only now warming up to the possibility. Another reason maybe the cost. Apple products are bit expensive. The earlier version came with a price tag of around Rs 35,000 when it was launched. Since iPhone 3GS is advanced than 3G, the price is expected to be around Rs. 30,000 which may vary for different versions. So, guys be ready to splurge your money if you want an iPhone.
iPhone is expected to be available with Vodafone, Airtel, BSNL and MTNL. As BSNL already has 3G spectrum, it would be an added up advantage to attract iPhone customers. So if you still searching for the launch date of iPhone 3GS, probably only God may know it. View our iPhone App Development Services