iPhone OS 3.1.3 firmware update out, its just routine bug fixing
DCI
Apple has just now released a firmware update for iPhone and iPod Touch devices, bringing the current version to 3.1.3. The update is nothing big except for a few minor improvements, security patches and usual bug fixes for the devices. The update also fixes several bugs related to stability issues and improvement of over-all performance. Currently, you can do the new firmware update straight to your device via the iTunes.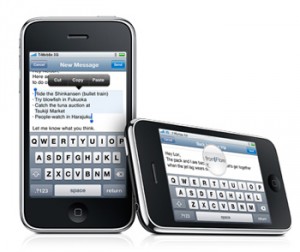 iPhone OS 3.1.3 Firmware Update
Some of the new patches iPhone OS 3.1.3 firmware brings are –  better accuracy for the battery level on the iPhone 3GS, a minor bug fix that sometimes caused the application to crash (while using the Japanese keyboard) and a problem related to third-party applications launch.
In brief, the update addresses a number of issues like:
Improved accuracy for reported battery level on iPhone 3GS
Resolves issues related to trouble in launch of  third-party apps
Fixes bugs that may cause an app to crash while using the Japanese Kana keyboard
Fix security bugs in CoreAudio, ImageIO, Recovery Mode and Webkit
Talking about bug fixes, a few security patches in the release like CoreAudio fix offers prevention against maliciously designed MP4 files. This more or less looks like an IO image patch that prevents malicious TIFF images, while improving certain USB access control and preventing someone with physical access to the device to access private data using iPhone's recovery mode. Apple's new firmware also fixes a pair of patches for WebKit which deals with HTML Mail messages and malicious FTP servers.
The last firmware update was back in October 2009 and many iPhone users wondered when the OS 3.2 will be out. However, OS 3.2 was launched last week for iPhone app developers along with a new application for iPad.
The experts say this update will nullify jail breaking attempts. Reports from sources have claimed that this latest firmware update is accurate in enhancements like battery level and Japanese keyboard  issues. This is fine, but what iPhone users have really been waiting for is a step in the forward direction, a step that would open the iPhone platform for multitasking. Maybe, iPhone OS 3.2 or iPhone 4.0 is what the iPhone users want. Let's see, what Apple could give us with their next update!
Know more about the previous iPhone OS update in our post iPhone 3.1 is genius all over, what's next in iPhone 3.2 or 3.3?
Dot Com Infoway engages in iPhone Application Development and Marketing services  and has to its credit many popular apps. To know more about our iPhone services, visit our iPhone Application Development and iPhone Application Marketing pages. To get a quote for the same, contact us.