iPhone OS 3.1 is genius all over. What's next, in iPhone OS 3.2 or 3.3?
DCI
Apple's recent Rock and Roll September event was almost completely predictable, but for Steve Jobs' appearance. Tech experts expected Apple to roll out iTunes 9, iPods with cameras and new updates with the iPhone OS. Most predictions went live, especially the all-new iPhone OS 3.1.
What's so exciting about iPhone OS 3.1?
It has genius written all over it. Yes! iPhone 3.1 comes with Genius Recommendations, Genius Mixes, Wireless ringtones download and lots more.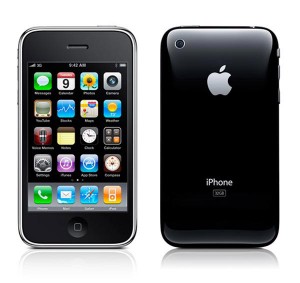 Genius Recommendations: The updated iPhone OS makes genius-like recommendations through the in-built App store on your iPhone. It recommends apps which you may want to download based on the ones you already use. Wait. These are no ordinary recommendations of similar apps. These are different from the usual, people-who-downloaded-this-downloaded-these-too kind of recommendations. For instance, if you already have WordPress on your iPhone, instead of suggesting other blogging apps, genius may recommend different utility apps like Twitterrific Premium or BeejiveIM 3.0.
Genius Mixes: Genius Mixes works like a genius on your iTunes playlists. It creates up to 12 playlists automatically, on its own. Earlier, genius in iTunes demanded a sample song to create playlists. The sample song was used to identify similar songs from the iTunes library to create playlists. Now, all that is needed is to click the 'Genius Mixes' button on the left taskbar. It will create everything from genre-based mixes to artist-based mixes immediately on your iTunes.
Wireless Download of Ringtones: Though not a great feature, this is indeed a welcome addition to the updated iPhone OS 3.1. Now that everyone has the iPhone ringtones, better if you're have some other favorite tune of yours. The new wireless download feature lets you download ringtones via your wireless connection and set it as your default tone or a special ringtone for a particular contact. Though the download time is a bit overwhelming, the feature works perfectly well.
Other Improved Features: iPhone OS has undergone a makeover in almost all areas. It comes with improved syncing for music, movies, TV shows, podcasts, and photos. Some of the other features:
iTunes comes with better content organization
You can redeem your iTunes gift cards, codes and certificates in the App store
You can save video from mail and MMS into camera roll
Display of iTunes account credits in App store and iTunes store
You can save a trimmed video as a new clip
There is better Wi-Fi performance when Bluetooth is turned on
You can remotely lock iPhone with a passcode via MobileMe
You can use Voice Control with Bluetooth headsets
You can paste phone numbers into keypad
You can use Home button to turn on accessibility features on iPhone 3GS
You get warned when you visit fraudulent websites in Safari
There is improved Exchange calendar syncing and invitation handling
What's in store next: iPhone OS 3.2 or 3.3?
Though iPhone OS 3.1 comes with a lot of goodies, sure Apple will sooner or later release another updated version – iPhone OS 3.2 or 3.3. In that case, what can one expect from the next update? Here are some possible features:
1.Email Bulk select – Bulk select option in email is a much needed one. Apple certainly needs to make this possible.
2.Email Choose & Download – Possibility of downloading only a certain file size when large attachments come
3.More Photo Sharing option – Option to share more photos instead of the current minimal option of 5.
Dot Com Infoway is a leading developer of iPhone applications. Know more about our iPhone app development here. To get a free quote for developing an iPhone app, contact us.