iPhone OS 4.0 – Features Expected
DCI
In some few hours from now, we will be hearing news about Apple iPhone OS 4.0, the latest firmware update from Apple community. It been only five days back Apple rocked us with iPad and today Apple is going to give us a sneak peek of its next generation iPhone OS 4.0. The event is expected to start at 10:00 AM Pacific time at Apple's Cupertino campus. Since the news were out in the wild for than a week, there are certain expectations on iPhone OS 4.0. Geeks and tech enthusiast had already came up with some features which can be expected from iPhone OS 4.0 and we as an iPad and iPhone app developer  decided to come up with our expected features and what we look forward from Apple in today's event.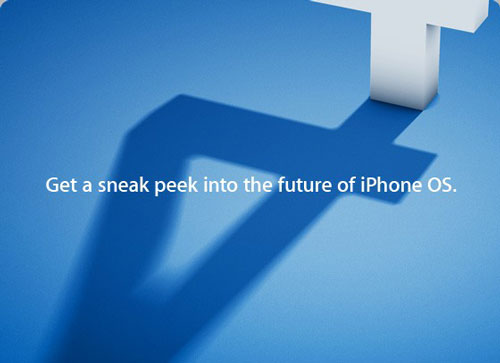 iPhone OS 4.0 Launch

Multi-tasking: Multi-tasking is going to be one of the most expected features in iPhone OS 4.0. So with this feature you can run multiple application at the background and switch between applications without any time delay. Sounds really interesting, I wish this should be included.
Graphical and UI changes: Graphics and user interface is going to see an update, to enhance the navigation of OS 4.0 much easier and also to work efficient. Possibilities of improvements on default application which comes pre installed with iPhone. We believe iPhone OS 4.0 can come with refreshed home screen to give a new look for their next generation OS.
Firmware updates: iPhone OS 4.0 can be made available only for iPhone 3G and iPhone 3GS and certainly iTouch will be ruled out from this update.
Multi-touch: Multi touch geasture can be an addition to the iPhone OS 4.0.
Higher resolution support: Apple iPhone is still using its pretty old 480*320, which is actually an out dated resolution. Since many new handsets offer 800*600 or better screens, it may stuck their mind to come with support for higher resolutions. But running a low resolution apps on a higher resolution screen makes apps looks so blurry.
Secondory Camera: iPhone really lacks the feature of video calling, which can be normally seen in other handsets. I think Apple may take this into consideration as we all are been talking about this feature for more than a year. I hope, support for secondary camera will be included with iPhone OS 4.0.
All in one – Email Inbox: We use different emails to stay in touch with office and personal works and it does not mean that we need to separate it by different inboxes. It actually annoys when we tap, tap to get back to the next mail box. To solve this problem, iPhone OS 4.0 may come up with an universal inbox to check all your e-mails at one place.
Improved Voice-to-text features: We all know Android's phones are getting popular because of their cool features offered. Particularly Google's voice-to-text enables searching and surfing much easier. We all know that text-to-voice feature is already available with OS 3.0, but it has certain limitations comparing to the one offered in Android 2.1. If Apple enhance voice-to-text feature in iPhone OS 4.0, it would help iPhone users to send email just by speaking. If this features comes out in iphone 4.0, I would say Wow!
Music on the Cloud: Storing information of cloud has become a trend these days and I am sure Apple may introduce iTunes cloud to listen songs streamed over the web. However if Apple won't support music on cloud, there are possibilities for other cloud computing players like Amazon to be jumped into the game.
So finally, we are at the end of expected features and now its time for us to wait and watch, what Apple has on their mind about iPhone OS 4.0 features.
Update:
Apple iPhone OS 4.0 features are out and some of our expectations came alive and some don't. So here are the list of true features offered in iPhone OS 4.0:
Multitasking –  As we expected iPhone OS 4.0 has multitasking ability. Now open multiple applications  with 4.0 such as listening to music and reading the web at the same time. To use this feature double tapping the home button which will display the running application and using this feature you can select and resume a particular app. To know more about multitasking in iPhone OS 4.0, check out this video
The multitasking feature in iPhone OS 4.0 supports seven background services that may not affect the performance of other apps and also its overall performance. So here are those services: Background audio, Background VOIP, Background location, Push notifications, Local notifications, Fast app switching, Task completion.
Mail – After a long wait, Apple started concentrating on business features in iPhone OS 4.0 and we too expected this to be included. This feature enables unified inbox, threat organization and support for third party email attachments.
Folders – Yet another predicted features to be included with iPhone OS 4.0. Now you can organize your apps and place it in folder by just dragging the apps and place it on another apps. Sounds pretty interesting. I hope this feature saves lots of room in your iPhone screen.
ibooks – iBooks app is already available with iPad, which was launched before a week and now its made available for iPhone and iTouch too. This feature lets you to sync books between devices and it works similar to Kindle app.
Better gaming experience – Mobile gaming is growing drastically as time passes. So to grow along with the mobile gaming industry, Apple will be adding a social gaming platform for iPhone and iPad like XBox Live for Xbox 360. This would be a great feature to look forward in action this summer.
iAd – To everyone's surprise, Steve Jobs said: "Developers need to find a way to start making money". This had made millions of smiles among developers. He also said, people on mobile spend most of their time on apps, rather than search. So iAd would enable an advertising model from televisions to applications. The revenue will be split into 60/40 basis, where developed get 60%.
There are still many features left apart from the major features like support for bluetooth keyboard, better email encryption, SSL VPN support and still many features coming this summer.
Dot Com Infoway is an iPhone application developer and marketer with many popular apps to its credit. To know more about our iPhone services, visit our iPhone app development page and iPhone apps marketing page.