Is Google UK going crazy? Looks like it is.
DCI
Last week, we noticed the invasion of US websites in UK search results. Following which Matt Cutts replied with his video on Why .com sites rank higher in UK results?
As a follow-up to the Google UK search updates, we observed some tweaks in the result pages where the formatting of the search results were modified. Major formatting changes include increase in the Line Spacing and missing Underlines for the links.
Detailed screenshots on the Google UK search results below:
Google UK Body Section:

Google UK Sponsored & OneBox Listing:

Google UK Local Listing: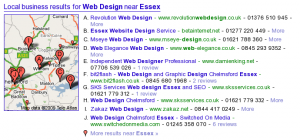 Google UK Blog Results:

Google UK Shopping Results:

Google UK News Results & SERP Footer: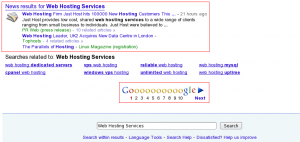 Do share your thoughts on the above changes and let us know if you have noticed the same through your comments.