Kindle Fire Challenges iPad in Tablet Market
DCI
iPad kept dominating the tablet market in the third quarter of the year, but Kindle Fire is expected to light up the fourth.
A new study from the research company IDC shows Apple's iPad continued to dominate worldwide tablet shipments in the third quarter. iPad accounted for 61% of the third quarter market, but its market share fell from 68% in the previous quarter. Android tablets too fell marginally from 33.2% in the second quarter to 32.4%. However, IDC expects the Android tablets sales to be boosted over 40% in the current fourth quarter by strong sales of Kindle Fire.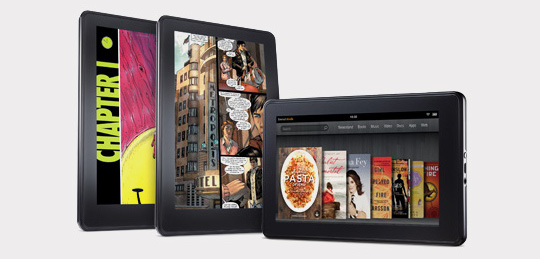 "IDC expects Android to make dramatic share gains in 4Q11 growing to 40.3%. That increase is due mostly to the entrance of Amazon's Kindle Fire, and to a lesser extent the Barnes & Noble Nook Tablet, into the market. The share increase comes at the expense of Blackberry (slipping from 1.1% to 0.7%), iOS (slipping from 61.5% to 59.0%), and webOS (slipping from 5% to 0%)," the company said in the press release.
Kindle Fire has also started allowing users to browse Android Market to get apps.
Dot Com Infoway is an Android application development company with many popular apps to its credit. To know more about our services, visit our Android app development page and Mobile app development page.