Latest from the App Store: September 17, 2012
DCI
Are you looking for apps that you could download? We would like to help you in picking up the latest and the most interesting apps every day. Have a look at the ones listed below. We have hand-picked the best free and paid apps in the entertainment and games category today from the app store. Download them now!
Apps listed:
The Calculator Of Love, Nag Tracker, Noursat TV, Ultimate Sound Catalog, Helium Bear, OMG! Donut, Tap and Laugh Mini, Swarms FREE, Crossword HD+, Cryptic Kingdoms HD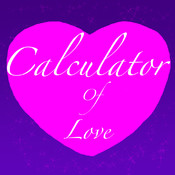 The Calculator Of Love – Price : Free
Publisher: Lukes Apps
"This app is intended for entertainment purposes only and does not provide true love calculator functionality."
Have you got a secret crush on someone and want to find out how much you really love them?
Have you got the love of your life sitting beside you and you just want to make sure that you really are in love?
It's time you downloaded the Calculator Of Love to find out!