Latest from the App Store: September 28, 2012
DCI
Are you looking for apps that you could download? We would like to help you in picking up the latest and the most interesting apps every day. Have a look at the ones listed below. We have hand-picked the best free and paid apps in the entertainment and games category today from the app store. Download them now!
Apps listed:
LuckyFlower – find a solution!, ZooGuide Szeged, ANZ Wheels, Air DTV for DVB-T, Sweet Baby Animals Wallpapers, SPS Go, Face Creator, Happy Holidays – Halloween Edition, Crazy Pixel, Montezuma Puzzle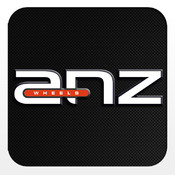 ANZ Wheels – Price: Free
Publisher: Apps Limited
The ANZ WHEELS range explodes with finishes including Hyper Black, Bronze and Full Chrome. With so many exciting designs and up to the minute finishes to choose from, ANZ WHEELS are sure to have the perfect wheel to give your car a fantastic look!
And now all our wheels are ready to try on your car right now! Download our app an see what our wheels look like on your car!