Latest Results-Driven App Marketing Strategies For Healthcare Industry
Venkatesh C.R
Healthcare mobile apps are enjoying an unprecedented rise in usage. Even as we write this, healthcare practitioners continue to utilize these apps not only because of need but necessity (mainly due to COVID) as well. However, it's still important to focus on healthcare app marketing and to even hire a mobile app marketing agency to enjoy the biggest slice of traffic pie, so to speak.
As much as there's a clear demand for these apps, the competition isn't exactly lenient. Where's the best place to start? In this post, we will share the latest health marketing strategies and orient you about these types of apps and growth marketing in general.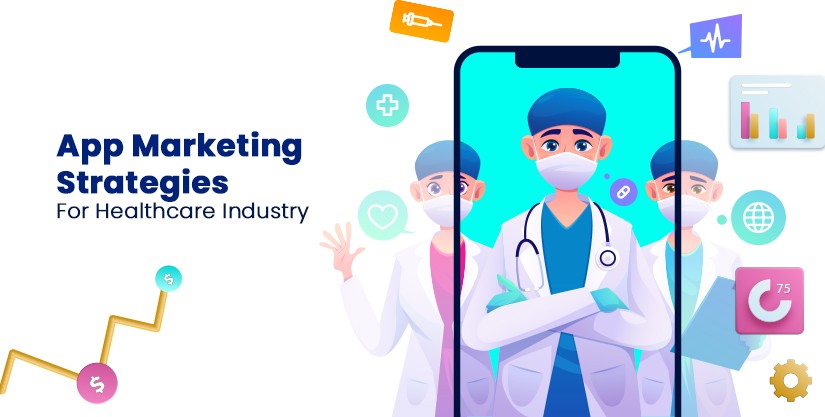 How Mobile App Marketing Helps to Promote Healthcare Apps?
Digital marketing has undergone numerous improvements over the relatively short course of its lifespan. It continues to become sophisticated over time, leading to more and more app developers relying on it to overcome the competition.
What kind of competition are we talking about exactly? Well, just regard the figure of 4 million. Apps available on the App Store and Play Store are a little over that number. More or less, that's what you should expect to try to beat the moment you launch your app on those platforms.
Of course, equally important is to determine the type of healthcare app you'll be developing.
What Are the Types of Medical Apps?
A telemedicine app or a telehealth app allows users to contact doctors remotely. The remote aspect allows users to enjoy minimal to zero interruptions in their treatment and ensures adherence to COVID restrictions, too.
Medical Reference and Database Apps
These are more knowledge-oriented apps that let you access detailed medical literature or even the most recent research. That being said, they're especially helpful to students.
This is a broad category that can include apps pertaining to disease diagnosis, mental health, women's health, or diet. Most health-tracking apps fall under this category, as well as meditation and lifestyle apps.
What Benefits Can You Expect from Marketing Your Healthcare App?
Having a sound business marketing strategy for healthcare, especially if it involves digital marketing, can deliver outstanding benefits to healthcare app developers. Expect to enjoy no less than these powerful advantages before long:
Reach and Connect With Your Target Audience Easier
Being an app owner, you want to be able to connect with your audience as much as possible. There's nothing that can compare to the reach afforded by digital marketing strategies nowadays.
This benefit goes hand in hand with the wider reach. Brand awareness campaigns can also be launched any time to get your app in front of the proper users.
Get The Most App Downloads
Campaigns can be launched with the intent of boosting download counts, which then result in growth in daily average users.
Again, more downloads and higher user patronage also pave the way to higher ROI.
Effective Pre-Launch Marketing Tips
Even before you launch your app, you should set it up for success by sticking to these tried-and-tested steps.
Quality assurance makes sure the app is performing as it should. This includes functional testing, cross-platform testing, security testing, usability testing, and performance testing, to cite a few. Some app development teams include QA engineers responsible for these tests.
This includes getting to know your target audience more via interviews and surveys. Of course, you should be just as dedicated to getting to know your competitors. The last step of market research often includes developing the pre-launch website.
Marketing Plan
What are the final strategies you will be adopting? This should include the beginning stages of content marketing. As has been advocated from the start, your content should provide as much value as possible and not sound too sales-y.
With that out of the way, you should also focus on your press release campaign. By this time, you should already know what attracts your target clients and integrate them into your app. Lay them out in your press release as well as the app's value proposition. Include a launch date, CTA, and any possible offer you can think of.
---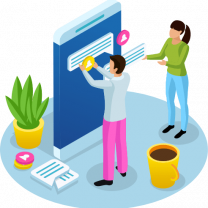 Ready to Make your Healthcare app Booming?
We at DCI help you to reach your Marketing Goals with our 360° healthcare app marketing solutions including ASO, Social Media Promotions, Growth Marketing &, etc.
---
The Best Health App Marketing Strategies at Present
Now, we've come to the main part of our healthcare app marketing tips. These are methods that are pretty much proven to deliver positive results if you do them consistently and, of course, properly.
App store optimization is really no different from SEO when it comes to keyword research and targeting. You need to pinpoint the keywords that your app should rank high for, whether it's "meditation app", "health-checker app", or "diet and lifestyle app".
You need to optimize these keywords by strategically placing them in the title and description. Much like SEO, you need to use high-quality images and icons to attract users. Last but not least, don't forget to ask present users to leave a review not only on the App Store or the Play Store but on other platforms as well (e.g. review sites or your social pages).
This includes mostly advertising campaigns done through platforms like Adwords, Facebook Ads, etc. What's awesome about them is that you already have the tools you need, even if it's something as specific as mobile advertising for online medicine apps. You can often tailor your campaign according to your present goals (whether it's brand awareness, lead acquisition, downloads, or conversions).
This connotes all your off-page efforts, particularly link acquisition from various authority sites. Don't forget about the content marketing side of it, too. You need to be able to craft engaging and entertaining content via your blog posts, articles, videos, podcasts, infographics, webinars, newsletters, e-books, guides, etc.
A savvy healthcare marketing platform knows how to take advantage of social media. Be sure to build your app's business page on Facebook, Twitter, or Instagram, whichever one your target audience uses the most.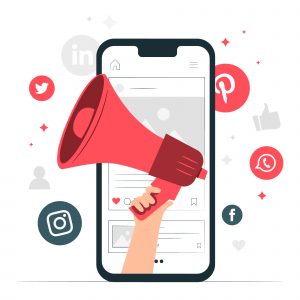 Post about interesting topics regularly. Share feedback and information to keep your audience in the know regarding the latest happenings in the healthcare app industry and any promotions and events you may have. More importantly, discuss their most pressing needs and provide value by delivering what they want.
Prioritize Gaining Loyalty
Last but not least, don't forget to build loyalty among your clients. You want to have a loyal following when it comes to most types of health-related apps. There's no better way to do it than by being transparent and underscoring what values your brand represents.
Being assistance-oriented, in the features you choose you to integrate and the way you conduct customer support, goes a long way to promote loyalty as well. It's all about crafting messages and stories that resonate well with your audience.
Don't Overlook Growth Marketing
Basically, growth marketing transmutes the elements that held your business back, turning them into catalysts for growth. That being said, it mostly entails looking back at and analyzing the opportunities you missed and the mistakes you made through the course of your campaigns. It's all about ensuring you don't end up doing them again, which, in turn, allows you to cut your campaign costs and maximize ROI.
Conclusion
The best way to market an app is to know your clients to a tee and stick to the techniques we mentioned here. As a long-time digital marketing company, we've helped numerous healthcare app owners attain their goals. If you're struggling with your health app marketing efforts, there's no better time than now to make Dot Com Infoway your partner to smooth, continuous growth.