Developing Augmented Reality App: Latest Tips & Tactics
DCI
There are many tools and strategies used to develop augmented reality apps that are well known and commonly used in the AR app development sector . The development of AR apps require the use of specific software and these apps are useful in many different disciplines, giving them a truly versatile function. AR apps are popular in almost every mobile app genre from education to mobile gaming; the possibilities are many. As a result, there are certain key strategies, tips, and tools that developers should use when building an AR app.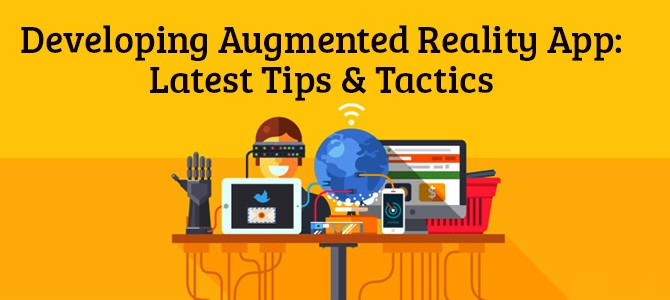 Total Immersion
One of the strongest market platforms for the AR app is total immersion. It has tools that make it easy to create different experiences across a wide variety of platforms like Android and iOS. Total immersion is commonly used for display furniture and garment tests in AR apps to encourage sales and enhance marketing. These are two areas that are well served by total immersion.
Vuforia
Qualcomm's Vuforia is good for the development of just about any kind of AR app regardless of the device or medium that the tool will be used on. In fact, Vuforia allows a completely developed AR mobile application to work on both iOS and Android.
Metaio
Metaio is the most widely used augmented reality tool worldwide. It's loaded with useful tools oriented to four sectors; AR printing, marketing, industry, and automotive. This tool has been used with major brands like Mitsubishi, Lego, Audi, and Ikea.
Layar
Layar is the easiest tool to use for augmented reality development, although it's not the most chosen or the strongest. It's mentionable because it's easy to use, and its ease of use has made it a go-to tool for many. This is a tool that has been repeatedly used by many brands like Ford, Reebok and Lonely Planet. It uses AR apps in sectors that utilize print projects like magazines and books, but it's also used in many other sectors that range from education to advertising.
Unity 3D and ARPA
The development of augmented reality mobile game apps utilizes Unity 3D heavily. This is a tool that allows you to develop games for both 2D and 3D platforms. Plus, ARPA is an AR tool that is used to develop AR mobile games because of its powerful and effective features for game development. Pfizer, Vodafone, and ADIF are all companies that have used ARPA for AR app development.
Augmented reality app development utilizes a variety of different tools in a variety of different sectors to create effective and responsive renderings. AR app development seeks to make the process easier for the user. However, it takes proper software and the right tools to do this. Some tools are better suited for certain sectors more than others. For example, the tools and strategies best used for the development of AR mobile app games are Unity 3D and ARPA. There are many tools that are used to create augmented reality apps and many have been popular in the AR app development sector for quite some time.