Successful Location-based Marketing Strategies for your Business
DCI
Businesses today more than ever are finding it necessary to beef up their local presence by using marketing strategies that are specific to a particular geographic area. A large number of users depend on their mobile phones, and other forms of geolocation technology in their daily lives and this trend is set to continue to increase. Business owners are seeing a shift in the need to focus and think locally as a result of this growing trend by capitalizing off of the social, local, and mobile connections that keep users linked into a particular area. As a result, location-based marketing strategies have become an extremely effective and essential tool to sustain growth.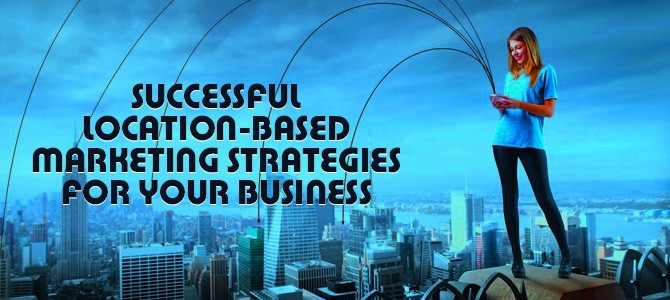 Blogs
Blog posts are particularly helpful when you are trying to appeal to a local market. Blog posts should have a location specific focus and use employ the use of tags that show the locality of your business to optimize the post. The proper tags will get indexed accurately by local search engines. These measures will help with local search strategies.
Directories
Submitting current profile data to local directories will increase visibility. The yellow pages and super pages should be included along with any other directories. Service pages like Get Listed will display which pages your business has claimed, however, additional information can be added by clicking on the supplied link to add any additional information. All linked pages represent a comprehensive view of where you've already claimed pages as well as other areas that your business may be able to claim which will optimize your social search.
Queries
Google's recently made changes to their updates that will make it easier to find local city results. These changes fall under the Google Venice Updates. These updates have improved local ranking search results and made it easier for users to get results from their city searches. These changes also make it easier to detect local queries and documents. The Venice updates consisted of 40-algorithm modifications that increased the accuracy of local search results.
Fortunately, there are many ways that Location-based Marketing Strategies can be effectively used to grow brand awareness in a specific geographic location. Blog posts allow businesses to write about something specific to a local area. Optimizing the posts with the appropriate tags allows search engines to index search results properly and directories provide the same opportunity for exposure to businesses. Businesses can benefit by submitting their profile data to different local directories to better optimize their search. Last but not least, Google's Venice updates improve local ranking search results as well as make it easier to find local city results. Location-based marketing strategies make sense for any business that wants to stay ahead of what's trending. With an increase in the number of users relying on mobile phones, tablets, and their accompanying geo-location technology, businesses need to think locally as well.