New Google Play Console: What to Expect When It Becomes the Default for All Developers
Raja
The new version of Google Play Console, whose beta version was introduced last June 2020, will now become the default interface for all developers on November 2, 2020. Once the shift happens, developers will no longer have the option to use the old Google Play Console and all logins will automatically direct users to the new version of the said platform.
Google has been steadily receiving feedback from developers who have tried the beta version of the new Google Play Console, and you can expect these improvements to reflect once it has been fully rolled out. We have provided an overview of these changes for your reference.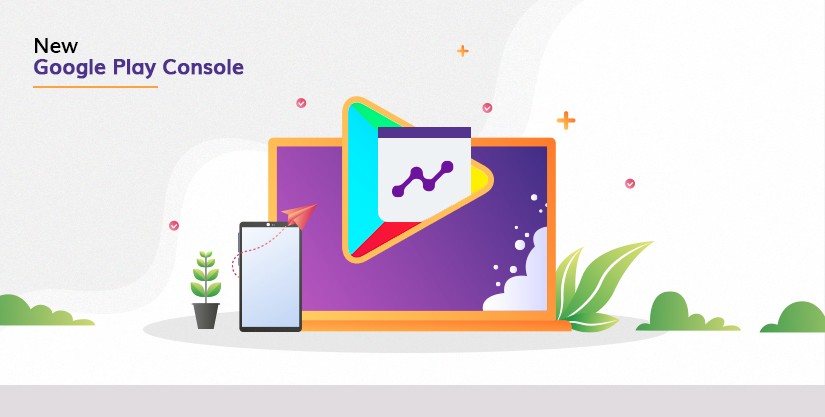 Changes to Expect from the New Google Play Console
UI
A more responsive, minimalistic design, which now makes Google Play Console readily available to developers using various compatible devices. This also means better navigation and guidance for developers to stay abreast of and understand future policy changes, release status, and performance insights.
Users can now enjoy resizable text boxes, refine headers on mobile for more efficient utilization of space, and unread notices for messages.
Aesthetics
As for visuals, the new version now uses the more contemporary Material Theme that Google has been adopting for most of its other tools. It follows a more "consistent set of styles".
Navigation
The navigation is designed in such a way that most of the tools you need will be within arms' reach via the control panel. For example, all the main sections of the control panel such as the Dashboard (which provides separate graphs that display general data about your app), Inbox (a personalized way to access all messages, updates, app milestones, and recommendations), and Statistics (provides more in-depth app insights by revealing all metrics) are all readily viewable. 
Former Version: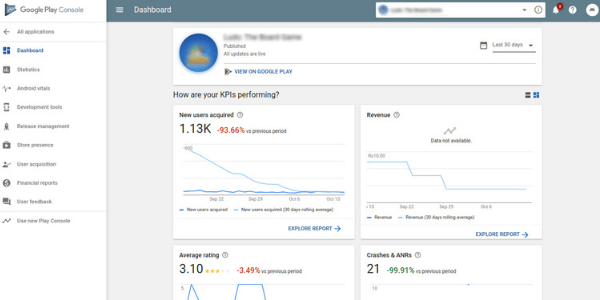 New Beta Version:

Statistics
The "Statistics" section's metrics still include key performance indicators like graphs pertaining to New users acquired, User loss, Average rating, Blocks & errors ANR, among others. The Revenue section, in particular, now figures more prominently. Overall, there's not much change in how these metrics are presented compared to the former version, which is mostly a plus. 
Former Version:

New Beta Version:
Managed Publishing 
The "Managed publishing" tab serves as an overview page or a window for developers to view app changes undergoing review as well as approved ones. It allows you to choose the exact time when you will publish your app (or for it to be live, to be exact). Any updates to the app and its store listing can now be published simultaneously.
Acquisition Reports and User Acquisition 
The new Acquisition reports now make it possible for users to conduct more efficient performance analysis. They do so by giving a clear focus on "understanding relationships between metrics" and trend analysis. 
Since its recent overhaul, the reports will now center on imparting developers with insights regarding how they acquire acquisitions and visitors. Reports now only reflect "acquisitions that happened shortly after visiting the store listing".
All acquisitions will now be reported as Google Play explore, Google Play search, or Third-party referral, and this will depend entirely on which of the three lead to your user landing on the store listing. There are numerous factors that determine which category the user will inevitably belong to as reflected in the report, and Google explains it in greater detail here.
Also, another notable change in the User Acquisition section is the ability to tweak the installs per keywords section in a more in-depth manner. Basically, you now can make use of filters to narrow down your keywords based on its traffic generation; this can be further modified based on language, download behavior of users (both current and new). 
This section now falls under the "Quality" section, which is not surprising as it's a primary gauge of app performance. The new interface now reveals more detailed information regarding Stability, Battery, Rendering, and Permits. 
Former Version:

New Beta Version:

Conversions Analysis
This section has now been separated from acquisition reports, emphasizing the importance of conversions in the success of campaigns and for developers to pay closer attention to the said metric. 

Play Games Services
This is an entirely new section dedicated to raising user engagement for app games. Subsections such as Achievements, Events, Leaderboards, and Testers can all be used to raise the interest of gamers on your app. It also imparts necessary insight regarding specific factors like what causes the gamers to uninstall the game or how difficult it is overall.

Team Management
Acquire a more efficient and safer way to share Google Play Console's features with your entire team via better user management options — may they be engineers, QAs, executives, managers, etc. Developers will be provided with "more granular control" when managing their teams, such as when differentiating app-level and global-level permissions, searching out an individual team member, and performing macro actions related to team management.
It's still possible to link Google Ads accounts for remarketing lists and tracking conversion, but Google Ads campaign reporting is not solely available in Google Ads. 
Former Version:
New Beta Version:
Search Function
Play Console-wide searches can now be performed, which gives you access to features and pages you need in seconds.
Safety and Security
All developers that use Google Play Console are now required to set up and use 2-Step Verification. 
---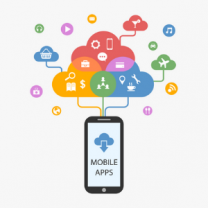 Need Help to Improve Your App Rankings in Google Play?
Get a chance to work with award-winning mobile marketing experts.
---
Pros and Cons of the New Google Play Console
Upon closer inspection of these changes, we have arrived at the following advantages and disadvantages that the new Google Play Console has. Most of them are based on the first-hand feedback of developers who have used the new interface extensively.
Pros
The tweaked, cleaner UI makes everything easier to understand and for information to be relayed to the developer and for important features to be utilized to the fullest. It's hard to fault any UI that prioritizes minimalism because most developers will almost always want practicality over aesthetics every time. The metrics you need are always easily accessible and navigation is very smooth.
More Detailed Metrics for Keywords
Any kind of analysis of keyword performance necessary to optimize your campaign can be done with greater control and detail thanks to filters. Being able to track factors like installs, visits, and retention based on keywords can be a true eye-opener and effort-saver for all campaigns. Almost every developer or app owner wants a deeper dive into them and the new changes deliver it.
Having a Separate Section for Conversion Analysis
A focused view of conversion only affords developers the ability to better understand how well the app is performing on a macro scale. The data can be filtered according to country and the exact conversion rate figure will be revealed, which is, indeed, a very insightful feature.
Cons
The vast changes mean it could take a while for most developers to get the hang of how to use all the features (new and old) to the fullest. This is proven by developers who admit that they are only willing to use the new Google Play Console if they have no other choice. A lot of users even complained that it wastes too much space and that information density is greatly reduced.
The Decision to Remove Google Ads
This did more harm than good because this only means you will have to spend extra time and effort just to access the vital reports related to your app's Google Ads campaigns. It also opened up doors to question whether the data will be well-synchronized for all campaigns.
The Store Analysis Section Is No Longer as Organized as Before
The Store Analysis section may have better metrics to show, but it can be quite a headache going over the information presented due in large part to the absence of the organization that was present in the former version.
Conclusion
What's evident from the facts stated above is that the new version of Google Play Console, as a whole, seeks to address the key complaints and issues faced by developers when using its previous incarnation. Google has made this clear when outlining the reasons for the tweaks it introduced to the said update. But not everyone is happy, apparently, as the update is not without its setbacks.
It's a given that Google will continue to conduct these tweaks to the myriad tools and platforms it provides for its users. Whether users find the new version better is an entirely subjective topic, but we can't deny the fact that the more responsive design that makes essential features more accessible in all devices, as well as the way it naturally enriches scalability for developers, are definitely big pluses. 
It's also not a long shot to expect that better updates to the platform are in store for developers, which is something to look forward to.