Make Use of Pinterest Effectively to Drive More Traffic to Your Website
DCI
Surprisingly, with all of the social media available in today's marketplace its been very difficult to determine which social media platforms drive more traffic than others. However, according to a report about leading social media platforms, Pinterest has been recognized for driving traffic more traffic than many of the major social media platforms around. This includes platforms such as the popular YouTube, Reddit, Google+, LinkedIn and My Space.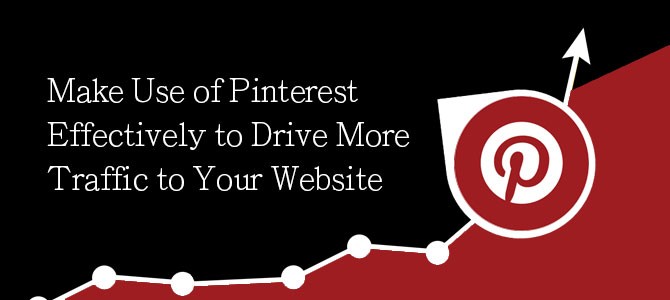 In fact it was back in January of 2012 that Pinterest had 11.7 million users and now today, there are well over 70 million users on the Pinterest platform and it continues to experience growth on an annual basis. With all of the millions of users found on Pinterest, it is inevitable for marketers and business owners to use it to drive more traffic to their website or blog with effective social media marketing strategies.
Below are some tips on how you can take advantage of Pinterest and use it to generate more traffic.
Driving More Traffic Using Your Website
You can drive traffic directly to your website simply by adding your web address to your brand page. When this takes place your website will be exposed in the upper right hand corner, making it visible to millions of Pinterest users. This increases the exposure and the chances of
Validating and Verifying Your Website
Validating or verifying your website is another great strategy to use to attract a lot more traffic, which typically results in them clicking on your link. When your site is verified, a tick mark will appear beside it, which adds a lot more credibility. This lends itself to more people trusting your company as a result of your site being verified.
Add a URL to the Description of the Pin
Adding a URL to the description of your pin also drives traffic to your site. This takes place when Pinterest automatically adds an additional link to your image. However, when this does take place, the user needs to clicks on the pin and wait for it to expand. Once this happens, users won't need to expand the pin before visiting your website. It's a great way to drive more traffic to your site.
Include a Call to Action in the Description of Your Pin
Adding a call to action to your pin description is a very strategic move. It allows you to get even more people to click on your web link. A call to action such as "visit this page now" or "click the following link" are good examples.
Choosing the Best Times to Pin
We've all heard that timing is everything. Well, that's important as far as pinning goes too. One way to get you more website traffic to your site is timing. If you pin at a certain time when others are online, others will also see your post and begin to move forward.
The tips indicated above are only a small portion of the many ways that you can use Pinterest to generate more leads. If you haven't set up your Pinterest account, set one up and start driving more traffic today.