PM Manmohan Singh's Website Hacked
DCI
Online reputation management, or ORM, is the practice of consistent research and analysis of one's personal or professional, business or industry reputation as represented by the content across all types of online media. It is also sometimes referred to as online reputation monitoring, maintaining the same acronym.
The worst thing that can happen to you online is damaging your reputation by negative feedback, reviews, comments etc. The best example to this is given below,
The online reputation of the Honorable Indian Prime Minister, Mr. Manmohan Singh is damaged by hacking it and providing information like "Pakistan Zindabad". Even though it is not the official site of the Prime Minister but this would create a really bad reputation for the PM and India. You can find the details below,
Hacked Page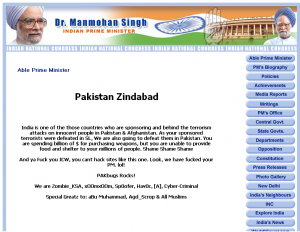 Monmohansingh Hacked page
Original Page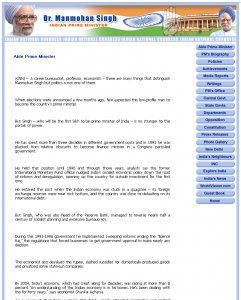 Monmohansingh Original page
Check out the Google Cache of the actual page http://tinyurl.com/yzlhqtc
Terrorism is advancing its technology time and again when anti terrorism is still charting plans to advance its technology.
It is high time that the Indian Government focus on online marketing, reputation management etc to ensure this doesn't happen in future. I would suggest that the government immediately take over the website from bad hands.
A black day in the Indian cyber history.
Build secure website from professional Web Development Company and manage your online reputation through best Social Media Marketing services available.