Marketing iPhone Apps Has Become A Necessity And Is No More An Option
DCI
What a solid statement is this! Yes this is in fact the true declaration to be accepted by the entire community involved in iPhone apps. The monstrous App Store and the steadily mounting competition in the App Store has made iPhone application marketing as a necessity and is no more a choice or an option for those who are determined to be the owner of a captivating iPhone application. You may also wonder about the need of marketing your iPhone app. The whole marketing activity is revolved around one fact which is 'Your App Success'. Fantabulous right! Your duty as an App owner does not end up with releasing your app in the App Store, as it extends and ends only when it wins the hard-hitting App Store competition with a methodical iPhone apps marketing process.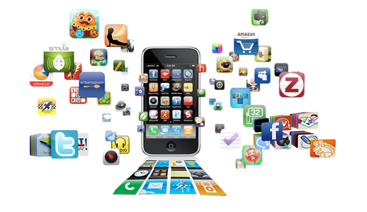 How to identify the proficient iPhone apps marketing company?
Now you have decided to market your iPhone apps. What is the next influential step? It is nothing but to choose the right iPhone apps marketing company for your prospective marketing activities. An influential iPhone apps marketing company is one which has their own deliberate strategies for effective marketing. The key marketing tactics that will help you identify the faultless iPhone apps marketing company to outshine your marketing needs are:
1.Premeditated app scrutiny:
A professional iPhone apps marketing company performs a strategic analysis to learn about the celebrated qualities of your apps. This helps in knowing better about the characteristics that distinguish your apps from your competitors'. A meritorious app is the one which is user-amicable, pioneering, customary, appreciable, prominent and noticeable. Prior to the act of promoting your iPhone app, a dexterous iPhone apps marketing company examines whether your app qualifies to be a meritorious app. Based upon the results of this scrutiny, the practiced iPhone apps marketing company drafts the appropriate marketing techniques that would suit your apps in a better way.
2. Far-sighted app launching:
Launching your demanding apps in the forceful App Store is not an unproblematic task. There is a handful of pre-launching marketing efforts to be taken to make your App launch far-fetched. Such sequential activities include deliberate market survey, pre-launch market analysis, App Store submission, app visibility, submitting your app to the app review forums, blogs and few other technical websites, competitive pricing of apps, regular imploring of user reviews in the App store, presenting trial version and much more. All these actions are far-sighted and performed mainly to keep your iPhone app on track. An intuitive iPhone apps marketing company also communicates your launch appropriately to the resultant media channels, established promotional zones and other online PR distribution websites.
3. Characteristic iPhone apps promotions:
An endowed iPhone apps marketing company strives harder in building massive awareness to your new-fangled iPhone apps with its characteristic iPhone apps promotional methods. Upholding and promoting your app is the leading priority, as this confrontational task will contribute to the fame, visibility and recognition of your apps. Such adroit marketing professionals will make certain that they send your app to review pages, social media sites, technological zones, iPhone apps blogging sites, renowned media channels and forums that can widen the reputation and esteem of your brand new iPhone app.
4. Promotional benefits and rewards:
Offering promotional benefits and rewards to the customers will make them feel special. This privileged feeling will contribute to the increase in the number of downloads, which will gradually contribute to the augmented app revenue. Such advantageous promotional benefits and rewards include promo code giveaways, free trial offers, carrying out contests etc., for the target audience. An out-and-out iPhone apps marketing company will also ensure that your app gets listed on the top list of apps when it is searched in the App Store by your existing and potential target customers.
The Apple's App Store is not a grassland to walk leisurely with careless steps, instead it is the toughest hard-core mountain, where each of your moves are highly crucial and you may slip at any stage before you reach the peak, but for your scrupulous marketing performance.
To make the App Store turn towards your app, contact our vigilant iPhone apps marketing team.