Merge Your Google Adwords with Analytics – Auto and Manual Tagging
DCI
Google Analytics helps you monitor, track and analyze your online marketing campaigns such as paid search campaigns (PPC), banner ads, email marketing and other online programs. Here, I have detailed on the tracking of paid campaigns.
How to track your Paid campaigns:
There are two ways to track your paid campaigns (PPC)
1. Auto-tagging:
For Google Adwords: Go to My Account >> Account Preferences and enable auto-tagging.
This lets Google Analytics to automatically produce reports with clicks, costs, conversions and other
information for every given keyword.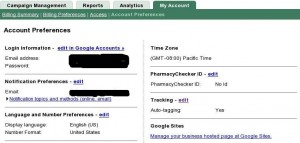 This can be done by linking your Adwords accounts and Google Analytics account.
When you do this for the first time, you will be suggested to automatically select destination URL autotagging and Cost Data Import.

2. Manual Tagging: The second method to track your PPC campaign is through Manual tagging.
To do Manual tagging, you need to build your landing page URL with manually tagged campaign variables which should be added to the end of your URLs. Manual tagging will help you to track your paid listings in Google, Yahoo, Adcenter, Facebook, Linkedin, Email campaigns etc.
Linking Adwords to Analytics:
Linking your Google AdWords account to Google Analytics, you would probably get advanced analytics reports. These reports will evaluate Return on Investment (ROI) for your AdWords campaigns. Link your Adwords account with Analytics which is placed on top of your Adwords account.
Purpose of Auto-tagging:
Auto-tagging your links is important since Analytics reports differentiate your Google sponsored listings from organic results traffic.
If you have not enabled auto-tagging, then Analytics would consider both your sponsored and organic results as coming from the same source and label them under Google organic results. Auto-tagging would work by adding unique id, or g-c-l-i-d, at the end of your landing page URLs which allow Analytics to track and display click and cost data in your reports.
Manual URL Tagging:
Five variables are there when tagging URLs manually. Each variable is separated by an ampersand. Let's have a look on each variable. URL builder helps you tag your landing page URLs in order to separate your paid listing traffic from other organic results.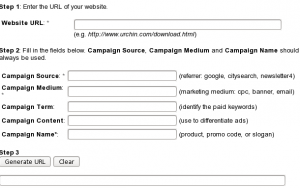 Variable1: utm_source — To identify the specific website (Search engine)
Variable2: utm_medium — To identify a medium for example, CPC for Cost Per Click
Variable3: utm_term — To identify the keywords
Variable4: utm_content — Differentiate ads or links that point to the same URL
Variable5: utm_campaign — To identify the name of the campaign
Example: http://www.example.com/car.html?utm_source=yahoo&utm_medium=cpc&utm_term=car&utm_content=textlink&utm_campaign=car_sale
Data Discrepancies:
There are several reasons owing to which you may perceive differences between visits and clicks data in your Google Analytics and AdWords reports. Some of them are:
1. Initially, AdWords tracks clicks while Analytics tracks visits. Some visitors who click on your AdWords ads might have enabled JavaScript or cookies. For such users, Analytics will not report the visits, but AdWords will report the clicks.
2. If the Google Analytics code is not correctly inserted in all web pages, AdWords will track clicks but Analytics will not track visits.
3. You may also notice the differences due to invalid clicks. Though Google AdWords automatically filters an invalid click from your report center, Google Analytics will still record the visits.