Microsoft Buys Skype For $8.5 Billion
DCI
Flash News readers! Microsoft has bought Skype for a whopping $8.5 billion in cash.  Few days back there was news about Skype going on sale. Reports also poured in saying that Facebook and Google were planning to buy it. Microsoft has finally acquired Skype and is planning to incorporate it in its systems and devices such as Xbox and Kinect, Xbox Live, the Windows Phone, Lync and Outlook. This deal is Microsoft's most expensive purchase. During a news conference in San Francisco, Microsoft CEO, Steve Balmer said,
"We all got excited about it. Skype was on a path to IPO, and we said, 'Hey, we think at least from our perspective, it would be better if we owned this company. By bringing together the best of Microsoft and the best of Skype, we will empower people around the world with new technologies that should bring them closer together".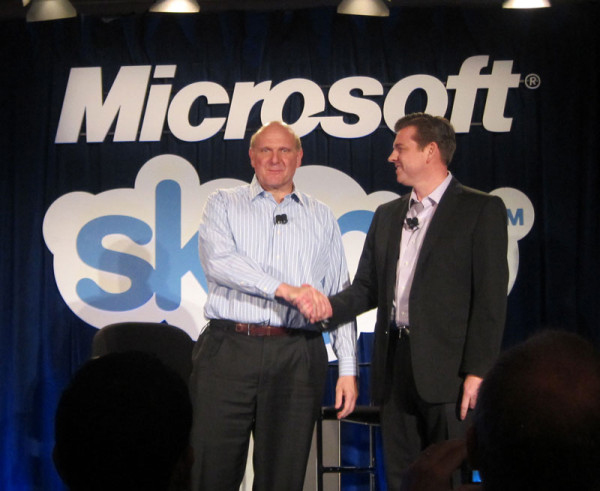 Luxembourg based Skype, offers free voice and video communications over the Internet, a famous substitute old school standard telephone calls, especially over long distances. The company's revenue comes from charging for premium services such as group video conferencing and calls made to regular phones. Yet Skype showed a net loss of $7 million last year on revenue of $860 million, and has lost money in four of the past five years.
Microsoft has a very good advantage because of Skype's 660+ million users worldwide including 107 million regular users. According to Skype's CEO Tony Bates who is also the president of newly created Microsoft Skype division,
"We think this allows us to extend from hundreds of millions to literally billions. We believe this is a platform and a set of services that can reach everyone on the planet."
Skype will be able to boost up Microsoft in the enterprise collaboration market and in addition to that it would offer Microsoft a working relationship with carriers, since most of them were looking to join hands with Skype because of their transition to LTE-based networks.
Out of this $8.5 billion, eBay gets $2.55 billion for its 30-percent stake in Skype. Niklas Zennström and Janus Friis, the co-founders, with their 14-percent stake, take home about $1.19 billion. Plan Investment Board (CPPIB) own 56 percent of the company, and that stake is worth $4.76 billion. Andreessen Horowitz had three percent of the deal and made $205 million profit on their $50 million initial investment.
Dot Com Infoway is a  software application development company with many popular software applications to its credit. To know more about our services, Contact us