Microsoft Launches the Art of Touch With HTML 5
DCI
Microsoft has launched a new site called the 'Art of Touch' to encourage the artistic creativity of netizens.
With three different width paint brushes and six effects, the Art of Touch combines the canvas feature of HTML5 with JavaScript libraries to let users create computer-generated animations. Users can print out their work, create T-shirts and coffee mugs and share on social networks too. Good creators could win a computer as a part of Microsoft's contest.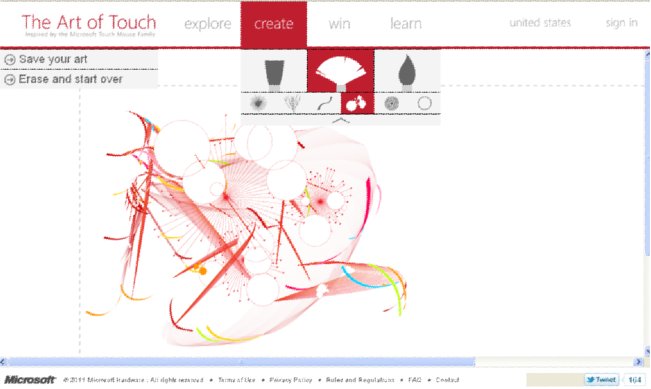 "We're using art as a way to transcend technology and make people truly come back to the essence of what a mouse should do – empowering them to navigate their favorite content, express their respective talents and bring them out to the many," said Francois Ruault, director of marketing for Microsoft Hardware. "People can further their experience on the Art of Touch website by learning about the Microsoft family of Touch mice."
This site works only with HTML5-capable browsers and doesn't work with the older versions of browsers and tablets like iPads.
Dot Com Infoway is a Web Development company that has developed many popular websites. To know more about our services, visit our Web Development and Web Design pages.