Microsoft Releases Critical Updates for Windows 7 and Vista
DCI
Microsoft has released updates on Tuesday to fix the security holes in Windows.
This update package contains four patches that could save the computer from the vulnerabilities that have been affecting the newer editions of Vista and Windows 7. One of the update is marked "critical" while the two of the remaining are "important". Microsoft tagged the fourth one as "moderate".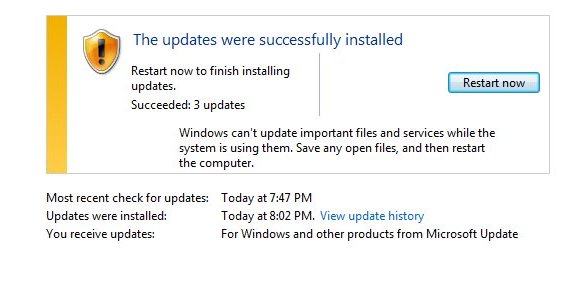 The critical fix comes with this latest update is MS11-083 which lets a hacker execute code in Vista, Windows 7 or Windows Server 2008 through the TCP/IP stack. Few days back Ali Rahbar and Mark Wodrich of the Microsoft Security Response Center wrote, "We believe it is difficult to achieve [remote code execution] using this vulnerability considering that the type of network packets required are normally filtered at the perimeter and the small timing window … and [that] a large number of packets are required to pull off the attack."
However, Microsoft has yet to release an update for Windows kernel vulnerability exploited by the Duqu campaign.
Dot Com Infoway is a Software Development Company with many popular applications to its credit. To know more about our services, visit our Desktop Application Development page or contact us.