Microsoft to Host Windows 8 Consumer Preview Event on Feb 29
DCI
Microsoft will launch its Windows 8 Consumer Preview at the Mobile World Congress in Barcelona on February 29.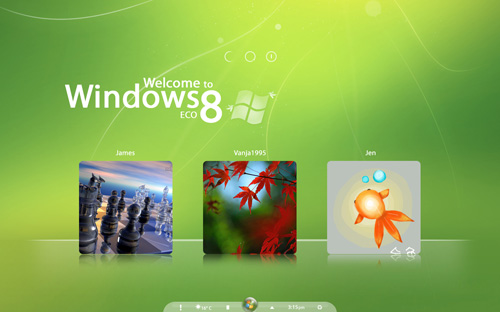 The company has sent out invitations for the "Windows 8 Consumer Preview" event to be held at the Mobile World Congress, a trade show for mobile gadgets. Consumer Preview is the name given to the beta version of the Windows 8 operating system by Microsoft. Sources say that the company is working towards turning Windows 8 into a tablet operating system as well as one that runs on PCs. So, Microsoft has its reasons to unveil Windows 8 beta at a show focused on mobile devices.
Windows 8 will feature a new touch- centric Metro user interface. It may also do away with the iconic start button that Windows users are familiar with. There are now rumors that ARM based tablets too can run the full OS.
In the tablet arena, Microsoft may face stiff competition from Apple's iPad and Google's Android tablets. During his keynote address at the Consumer Electronics Show, Microsoft CEO Steve Ballmer opined that Windows 8 on tablets will challenge those rival devices by its superior functionality. "People don't want to compromise on what they have today. They want the best of what they have, and the best of what they want," he told the audience.
The Consumer Preview version of Windows 8 will give insights about the look and behavior of the OS which will be available to consumers later this year.