Microsoft Unveils Surface Tablet to Rival iPad
DCI
Microsoft entered the tablet computing arena by announcing its own tablet called 'Surface' at a press event in Los Angeles yesterday. Surface is powered by the company's own next generation Windows operating system and it was designed to compete with Apple's iPad.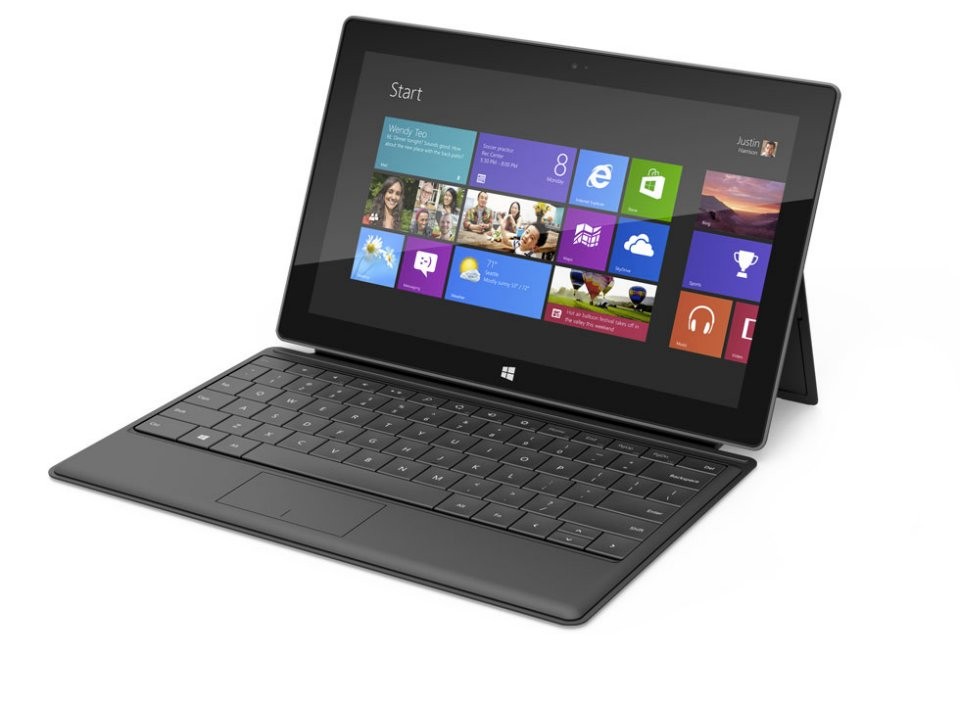 The company's CEO, Steve Ballmer, called it a part of the "whole new family of devices" that the company is developing. The tablet comes in two versions. One version of the tablet, which is 9.3 millimeters thick and weighs 1.5 pounds, will work on Windows RT operating system. The Surface tablet has a 10.6-inch screen which is slightly larger than the iPad's 9.7-inch screen.
The slightly thicker version of the Surface tablet is less than 14 millimeters thick and is under 910 grams. It will work on Microsoft's upcoming Windows 8 Pro operating system. This version also comes with a stylus which lets users make handwritten notes on documents like PDF files.
Both the versions of the Surface tablets have a built-in kick-stand which is 0.7 millimeters thick and a keyboard cover that is just 3 millimeters thick.
Ballmer said at the event, "The Surface is a PC, the Surface is a tablet and the Surface is something new that we think people will really love."
Microsoft has not yet revealed the pricing and availability of the devices.