MobileAppDaily Enlists Dot Com Infoway in Its Top 50+ Mobile App Marketing Agencies Report
Venkatesh C.R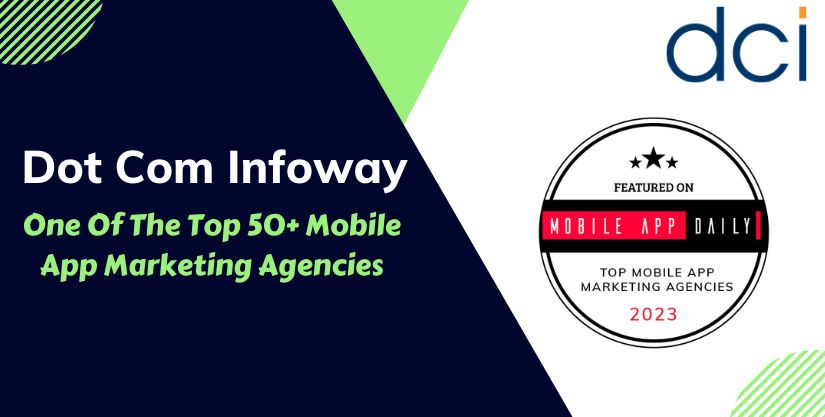 Founded in 2000, Dot Com Infoway has built a reputation as one of the leading app marketing agencies across the globe. Under its app marketing services, the company provides ASO services, ad campaign management, app launch activities, mobile games marketing, mobile app marketing, and more. 
Since its origin, Dot Com Infoway has seen many achievements and the recent addition to its achievements was its enlistment by MobileAppDaily in the latest version of the report titled Top 50+ Mobile App Marketing Agencies. For Dot Com Infoway and every member of the company, this nomination offers appreciation for the quality of services Dot Com Infoway applies while assisting its clients.
Whether you have to promote your app in a new market or you want to grow its reputation further in a market where the app already exists, Dot Com Infoway experts are capable of assisting your organization with these requirements with satisfactory results. And that is why giants like Sony Music, Amazon India, ByteDance, etc., have partnered with Dot Com Infoway on multiple projects. 
Why did MobileAppDaily pick Dot Com Infoway?
MobileAppDaily is one of the largest tech blogs across the globe that publishes in-depth reports on top IT companies, top apps, and more regularly. Along with these reports, the platform also publishes regularly updated blogs covering the latest trends and updates from the IT world. 
The target audience of MobileAppDaily includes IT professionals, students, entrepreneurs, business owners, and everyone else who likes to keep up with the latest evolutions of the global IT industry.
Now, MobileAppDaily decided to enlist Dot Com Infoway in its latest edition of the report titled Top 50+ Mobile App Marketing Agencies after reviewing the company properly to know its abilities from the inside out. Factors like client catalogues, average client ratings, reviews, experience with industries, market size, and more.
This listing of Dot Com Infoway by MobileAppDaily comes as an appreciation for all the hard work that the company has done for decades. And hopefully, many more of such milestones will keep coming towards the company even in the future as well.