Mozilla Building 'Junior' Browser for iPad
DCI
According to a recent video presentation delivered by Mozilla's Product Design Strategy team, the company is developing a new Web browser called 'Junior' for the iPad, with a simplified user interface.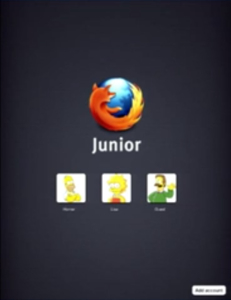 Junior is "an iPad browser that makes browsing more fun, more ergonomic and re-thinks browser user experience from the ground up", the company said in the video presentation.

The predominant feature in Junior is that it supports a full screen browsing experience by eliminating the "tabs" and "address bar" at the top of the browser. The company has said that, the toolbar has been removed from the browser to give it a simpler layout and an aesthetic appeal.
Instead of the toolbar, there will be a 'back' button on the left side of the iPad screen to perform the usual back screen functionality. The '+' button on the right side will present three options when tapped: the recent web pages, a list of bookmarks and a unified search/address bar. Mozilla has said that the two main functions on the browser's layout will lead to six different options, but the details of all the options have not yet been finalized.
Firefox product designer Alex Limi said in the video, "We wanted to make something entirely new. We wanted to look into how we could reinvent the browser for a new form factor."
Mozilla has not yet revealed the details of when the browser will go live.