New App Stats for Android Developers
DCI
Google is offering a new version of the Application Statistics tool for app publishers on the Android market, to enhance the development and marketing of the apps. It consists of several features to track an Android app's progress.
Application Statistics is a set of dashboards in the Android Developer Console that displays installation performance with various dimensions like countries, device models and platform versions.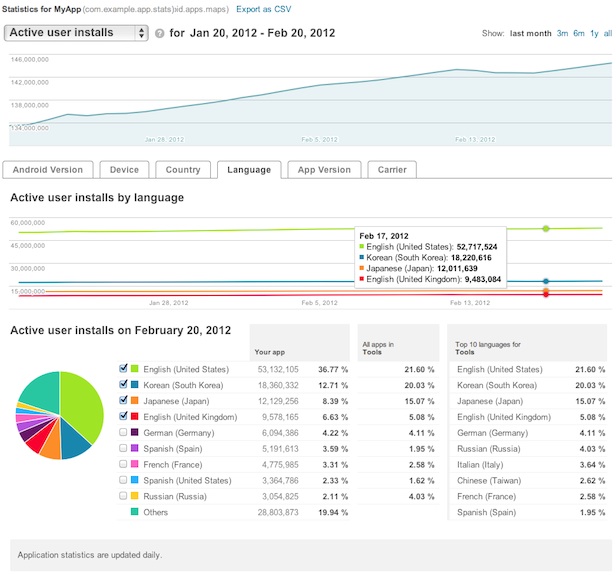 In the redesigned user interface, each dimension is displayed in a dedicated tab making it easier for the user to browse the stats. Export capability has also been added, through which the stats can be downloaded in a single CSV file.
Two new dimensions named Carrier and App Version have been added. New installation metrics have also been introduced in the dashboards. It is now possible to view an app's installations measured by unique users and unique devices. The data tracks active installs, total number of installs, daily installs, uninstalls and upgrades.
Timeline charts, that help in viewing an app's installation peaks and long term trends, have been added for all metrics and dimensions. These can be correlated with factors like promotions, app updates and improvements to develop marketing strategies.
This new app stats will definitely provide a profound knowledge about the user's base and installation performance to the developers.
Dot Com Infoway is an Android application development company with many popular apps to its credit. Contact us to make your ideas into reality