NFTs & Marketing Infographic: Recent Market Insights, Facts & Statistics
Venkatesh C.R
Many NFT critics and doubters continue to assert that NFTs will go belly up soon. To which no less than Forbes made a dedicated article, where they boldly and rather cheekily stated that NFTs are a "fad that's here to stay". Moreover, this NFTs & Marketing infographic explains the significance of NFT with proven statistics. 
Indeed, for all their seeming "uselessness", NFTs only continue to gain traction. And we probably can credit much of its staying power with its innate connection to crypto. NFTs are already being tied to crypto-related activities such as when you need to promote your ICO. An ICO Marketing Agency may suggest you invite a local celebrity to promote and auction off his or her current collection of NFTs, for example. 
That's just one way that marketing has inevitably made its way into this ever-growing industry, though. Plenty of influencers are also hopping on the bandwagon. Equally numerous promotional methods are popping up.
The top marketplaces are being flooded with NFTs, and the number sold regularly, if not daily, is only gaining more momentum. The average selling price is also continually increasing. The weekly volume traded climbed from $50 million to approximately $200 million between the end of April 2022 and the end of May 2022. It results in a 300% increase. Should you want a more complete overview of the industry's current state and how NFT marketing is slowly but surely proliferating along with it, look no further than this infographic.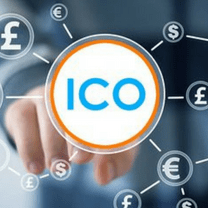 Get the Highest Profit from Your Unique Crypto Assets
Our full-scope promotion package is available for your upcoming NFT project. To make your NFT project stand out from the competition, rely on the professionals at Dot Com Infoway.
---
An NFT or non-fungible token is a digital commodity with a distinctive signature that resides on a blockchain and can be anything from music and art to collectables and videos.
Noteworthy NFT Facts
Valuable NFT – $91.8 million on average

The first NFT was minted in 2014

Men collect NFT 3 times more than women

More than half of all NFT sales are under $200

Over $4 million was paid for the most costly NFT meme ever
Top 5 Countries with the Highest NFT Adoption Rate
Philippines (32%)

Thailand (26.6%)

Malaysia (23.9%)

United Arab Emirates (23.4%)

Vietnam (17.4%)
NFT Market Size Forecast of Various Industries
Music NFT – $42,380.2 Million

Gaming NFT – $3,618.4 Million

Luxury Goods NFT – $56 Billion
Can NFTs be used for marketing?
The firms are making use of NFTs to advertise their products, solicit donations for good causes, reach a wider audience, encourage pre-orders, and do a lot more.
According to Hubspot Research on content and media planning, 14% of media planners currently leverage non-fungible tokens (NFTs).
The Best NFT Promotional Methods at Present
Influencers

Whitelist Surroundings

Discord

Twitter Spaces 

Clubhouse
Top Marketplaces for NFT Listing
OpenSea

Rarible

Enjin SuperRare
Why NFTs Can Put Any Marketing Campaign in Gear
Unique Experience

Less Competition

High Brand Awareness

New Revenue System