Obama Sees Steve Jobs as an Example of American Dream
DCI
While reacting to a reporter's question U.S. president Barack Obama praised Steve Jobs as an example of American Dream.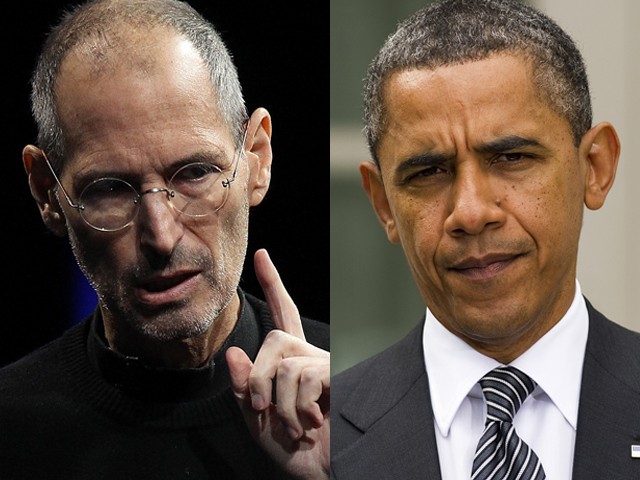 Apple founder Steve Jobs, has been enjoying limelight for past few years with the launch of innovative products like iPhone, iPad etc., No wonder, president Obama praised jobs as an example of a person who Americans should "expect to be rich" as an incentive for others.

While discussing the issue how the wealthiest people in America today are wealthier than ever in America's history, Obama added, "So that we celebrate wealth. We celebrate somebody like a Steve Jobs, who has created two or three different revolutionary products. We expect that person to be rich, and that's a good thing. We want that incentive. That's part of the free market."
The past decade has been a remarkably successful decade for Apple and it has already overtook Microsoft, to become world's largest technology company in terms of market capitalization and Petro China to become world second largest company by market value. Steve Jobs has also been named as CEO of the year by Market Watch.
Dot Com Infoway is an iPhone app developer and marketer with many popular apps to its credit. To know more about our services, visit our iphone app development page and Mobile apps development page.