PC Makers Unveil Ultrabooks at CES
DCI
PC Makers introduced slim Ultrabooks at the Consumer Electronics Show in Las Vegas.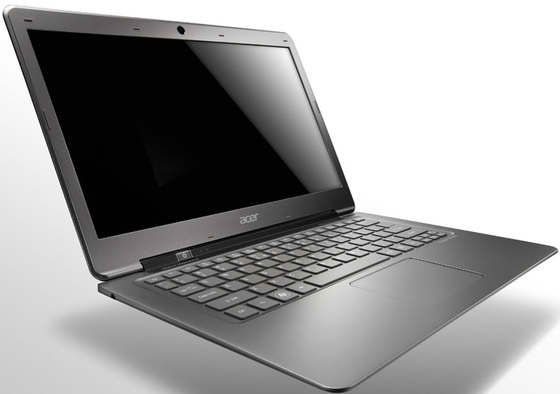 Ultrabooks are thin computers built with a new Intel low-power chip and solid- state storage that replaces the bulkier mechanical hard drive. Intel trademarked the 'Ultrabook' name and released the reference design and minimum specifications required for the device. Several manufacturers came up with new Ultrabooks that met the standards specified by Intel. But Intel's price criteria of $1000 was hard for the companies to meet.

Acer is ready to launch an Ultrabook named 'The Aspire S3'. It has an 13.3-inch display, an Intel Core i3 processor, 4 GB RAM and a 320 GB hard drive. It also has a separate flash memory partition for the OS that allows the S3 to offer faster boot/shutdown and instant resume – as specified by Intel.
Lenovo introduced their IdeaPad YOGA Ultrabook. This has a thickness of 16.9 mm and weighs 1.47 kg. It has an Intel Core Processor with a Windows 8 operating system with 8GB RAM. "The IdeaPad YOGA multimode notebook will be available in the second half of 2012 with an estimated starting retail price of US$1999," said Lenovo representative, Kristy Fair.
HP is all set to launch Envy Spectre Ultrabook which has a 14-inch display, 20.06 mm thickness and weighs 1.7 kg. This was officially declared the winner in the Best of CES awards for the personal computer category.
Dell showcased the XPS 13 Ultrabook with a 6mm thick body, Intel core i5/i7 processors and 100GB of cloud storage.Samsung announced two Ultrabooks – Series 5 and Series 9.
Over 20 new Ultrabooks were announced. Will these Ultrabooks make a big hit at the market despite their high price? Let's wait and watch.