PPC Advertising Tips for your Website's Success
DCI
Many companies have had to adapt to digital marketing techniques in an effort to get noticed amongst the millions of advertisers who advertise online. One of those techniques consists of PPC or pay per click advertising. Below is some information about PPC advertising and some tips on how it could provide some success to your website.
Before we dive in, you may be asking, "What exactly is pay per click? Well, pay per click is an advertising technique (that is also referred to as a sponsored link) that appears in key areas on search engine pages. This technique requires you to bid for keywords and keyword phrases that are associated to your product or service. However, revenue is only generated if someone clicks on your ad. Competing companies with the highest bid appears higher in the search rankings than others. The useful tips appear below.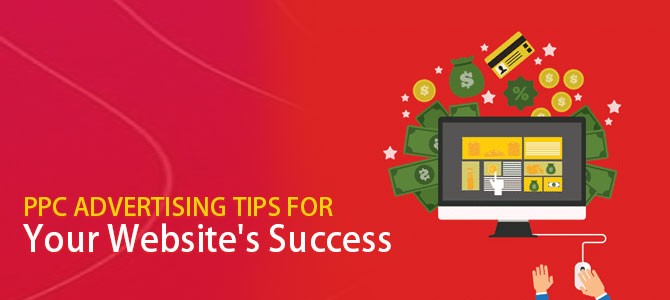 Tip # 1 – Create a Search Engine Account
When most web users perform an online search, they generally use one of the three most popular search engines available today. They include Yahoo!, Bing or Google. It's important to decide on which search engine you'd prefer to go with and set up a an account accordingly.
Tip # 2 – Set Goals and Objectives
Before you began, obtain an idea as to what you want to accomplish with your advertisement. For example do you want to sell more products, drive more traffic to your website or increase subscribers? Whatever your goal is your keywords must be reflected in your PPC ad campaign.
Tip # 3 – Keyword Selection
Make sure your PPC ad is fully optimized, which means that you need to select keywords or keyword phrases that your potential customers will likely use when searching for your product or service in the search engine.
Tip # 4 – Create a Budget
As with other business expenses, you will need to be prepared for expenses that are associated with PPC ads as well. You may have a certain sales goal in mind and only plan to spend a certain percentage of your estimated sales on marketing expenses. Whatever your budget may be, make sure that you set aside an adequate amount in advance.
Tip # 5 – Create a Catchy Advert
When you create your PPC ad, it will also include a link to a brief advert. This is where you need to be creative and come up with a persuasive phrase that captures your target audience's attention.
Tip # 6 – Lead Customers to a Relevant Webpage
Make sure your PPC ad leads customers to the web page that directly relates to your advert.
Tip # 7 – Tests Your Keywords
In order to know which group of keywords or keyword phrases are most effective, experiment with them to see which yields the best results.
Overall, keep in mind that in order to determine the effectiveness of your ad, remember the goals and objectives that you initially set for the ad in the first place to obtain the best results.