Demystifying the 3Bn Mobile Game Market in India: A Fantastic Boon for App Developers!
DCI
It's no secret that the Indian mobile gaming market is experiencing explosive growth right now. This growth has been trending for the past few years and doesn't show any signs of slowing down. As a result, this is and has been a golden season for app developers both local and abroad to tap into this rapidly growing market. Part of taking advantage of this growing market requires that developers have an understanding of what the trends are as well as what it would take to be successful in this market.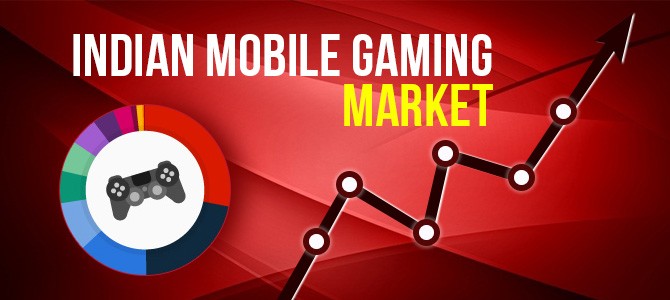 An Opportunity for App Developers
There are many reasons why the mobile gaming industry in India is booming. Users generally engage with apps longer than other users after purchase, compared to other users globally. This fact alone suggests that app developers have every opportunity to not only launch an app but to have confidence that retention rates will be greater than users in other parts of the world. Of course, this cataclysmic growth is a direct result of the increase in smartphone use.
In 2010, there were a mere 25 game developers prevalent in India, fast-forward to the present and now that number exceeds 250. Plus, access to online and console games are less prevalent making mobile gaming the easiest and most user-friendly way to game. This is why the market is mostly mobile-driven. The mobile gaming industry has made it possible for app developers to get feedback much quicker, resulting in more rapid improvement and upgrades.
Trends in India's Mobile Gaming Industry
India comfortably holds the fifth position in mobile gaming globally, trumped directly by only Brazil and Russia. Currently, the US and China hold the first and second positions respectively. However, predictions suggest that India is set to surpass both Brazil and Russia before long. In 2016 alone, more Indian developed games topped the local Google Play download charts than ever before.
In addition, carrier billing, online payments, and digital wallet have made in-app purchases more common and much more affordable and convenient, not to mention the fact that Google is setting up free WiFi hotspots all over India. Mobile gaming has never been so convenient and affordable for users and lucrative for app developers. Revenues from mobile gaming are predicted to reach $286.2 million by the end of 2017.
---
Feeling Intimidated by the Sea of Game Apps Posted in the Top App Stores?
In this highly competitive game market, making a splash at launch is just the first level. As a developer or business owner, you should understand the value of the best marketing strategy to take your game further.
---
Rising Revenues in India's Mobile Gaming Market
Much of the revenue from India's mobile gaming market has been derived from freemium and virtual reality games. This increase is expected to continue to rise due to the number of users, which is projected to explode to 628 million by the year 2020. Another potential growth contributor is the fact that the quality of India's wireless connectivity has continued to improve. However, the true growth catalysts in the mobile gaming market have been increased smartphone subscribers coupled with the ease and convenience of mobile gaming.
Conclusion
It's clear that India's mobile gaming industry is thriving and shows no signs of stopping its meteoric rise. With technological improvements in many areas, and smartphone use at an all-time high, mobile gaming has never been so easy, convenient, and affordable for users, nor has it ever been this lucrative for app developers. The opportunity is clear, with mobile gaming trends telling the story of what's to come in this rapidly growing market.