Siri Can Buy Movie Tickets in iOS 6.1
DCI
Siri is getting even smarter with Apple's next release, iOS 6.1. Siri will be able to buy movie tickets for users through Fandango app.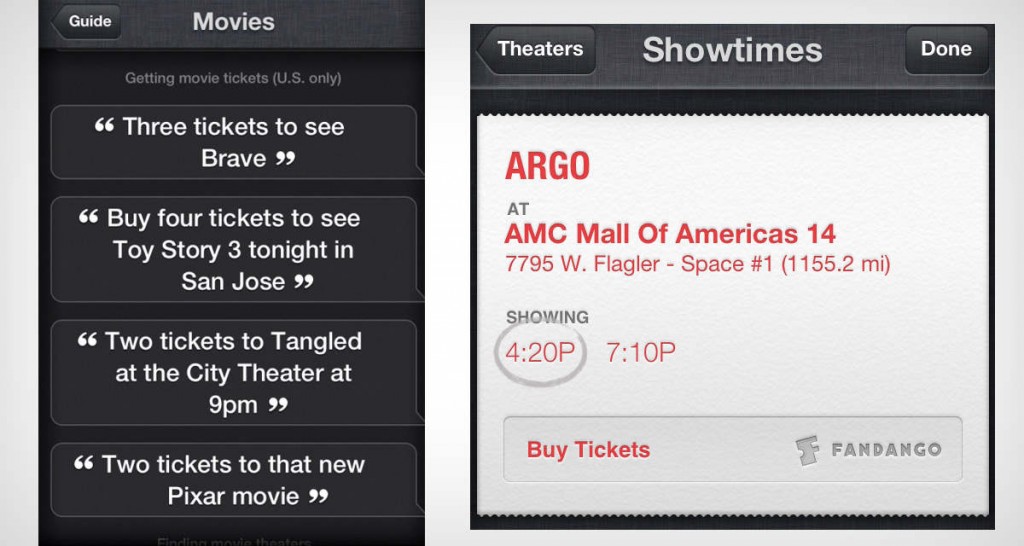 Siri, acquired by Apple in 2010, is an intelligent personal assistant and knowledge navigator application that runs in Apple's iOS. Siri has been an integral part of Apple devices since iOS 5. It was first included on the iPhone 4S and is now available in iPhone 5 too.
According to a 9 to 5 report , this new feature is being beta tested by developers on the new iPhone, iPad, and iPod touch. To purchase movie tickets, the users have to ask Siri, the voice-command feature of iOS device. All the available showtimes and theater information will be displayed. Users can then click the 'buy movie tickets' button after which they will be routed to the Fandango app in the App Store to finish their purchase. The users can download and install the Fandango app with the button which Siri provides. The movie tickets icon of Siri will list the availability in various theaters.
Apple said that the feature is at present exclusive to users in the U.S. However, developers reveal that Siri's list of theaters is not completely exhaustive. A few months back, Apple hired an Amazon executive to take over the Siri team.